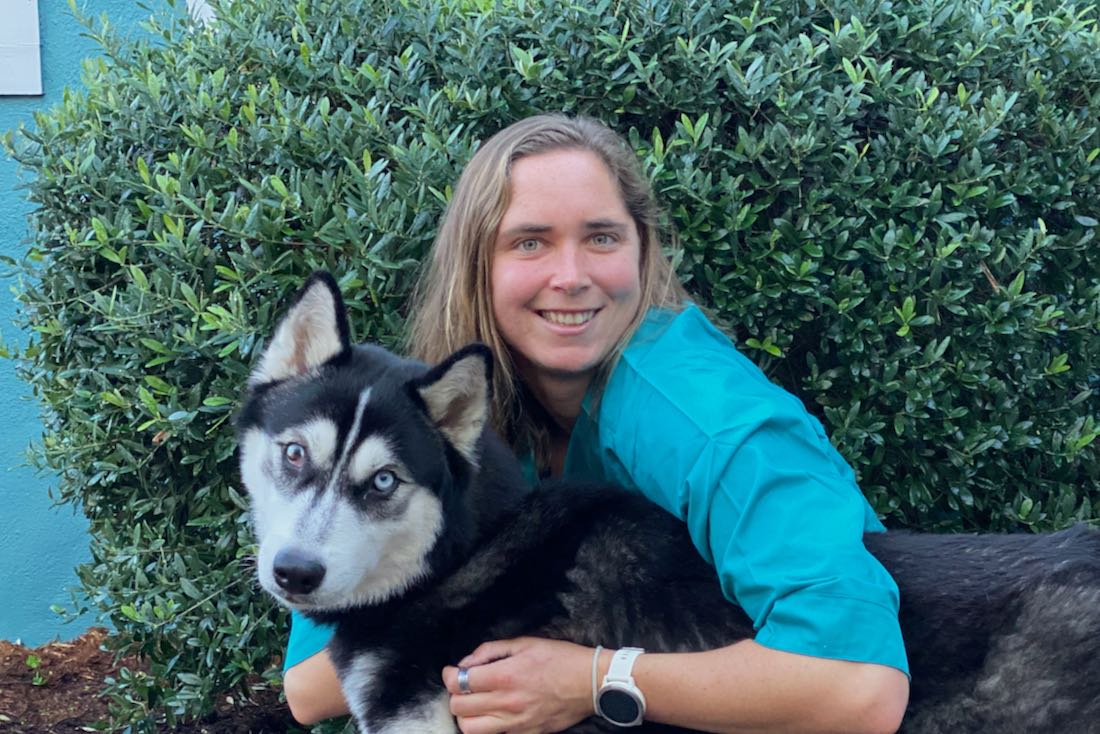 Dr. Tessa Fischer
Veterinarian, part-time
Dr. Tessa shares her home with four large rescue dogs who keep her very busy.
Before joining POMDR with the opening of the Boand Clinic in November 2019, she volunteered for numerous nonprofits. Among others, she is still associated with the Monterey Bay Aquarium's Sea Otter Program and the Santa Cruz County Animal Shelter's Healthy Pets for All program, providing free preventative veterinary care to the pets of people who are homeless or have low income.
Dr. Tessa worked for the past couple years as a relief doctor at multiple clinics in the Bay Area and surrounding counties. Before that, she worked as a primary care veterinarian in a busy small-animal practice in Chicago. As a distinguished athlete in college, she was named Student Athlete of the Year and was a member of a team that won the NAIA Women's Volleyball National Championship.
Dr. Tessa received her Doctorate in Veterinary Medicine and a Masters in Public Health with an emphasis in epidemiology and biostatistics from the University of Illinois. She then completed a one-year California Epidemiologic Investigation Service Fellowship with the California Department of Public Health.