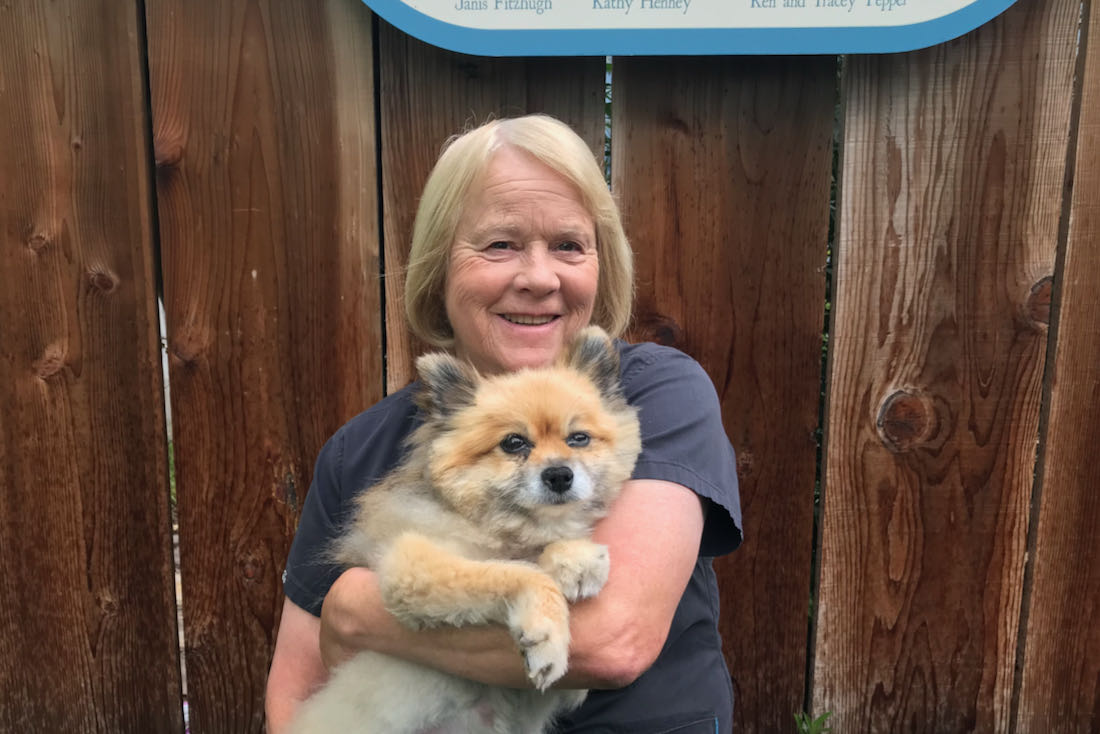 Chris O'Rear
Registered Veterinary Technician, part-time
Chris shares her home with a Chihuahua mix and two Basenjis. Skittles, a shelter rescue, was an injured stray. Swagger and Mellie, the Basenjis, keep Chris busy training them in dog agility.
Chris worked with POMDR dogs for years before joining the clinic staff in August 2019. She often met new POMDR dogs when they went for their initial intake exams at a vet hospital where she worked. She volunteered for POMDR fostering a dog who needed to shed some weight and become better socialized before adoption. She also has volunteered at the SPCA as well as shelters in Monterey County and even in Europe, and for Basenji rescue and transport.
Starting as a veterinary assistant, Chris has been employed in the animal health field for 40 years. She became a licensed registered veterinary technician and has worked in emergency medicine and specialty medicine in several fields.
Chris earned a Bachelor of Science degree in Animal Science at Hartnell College.