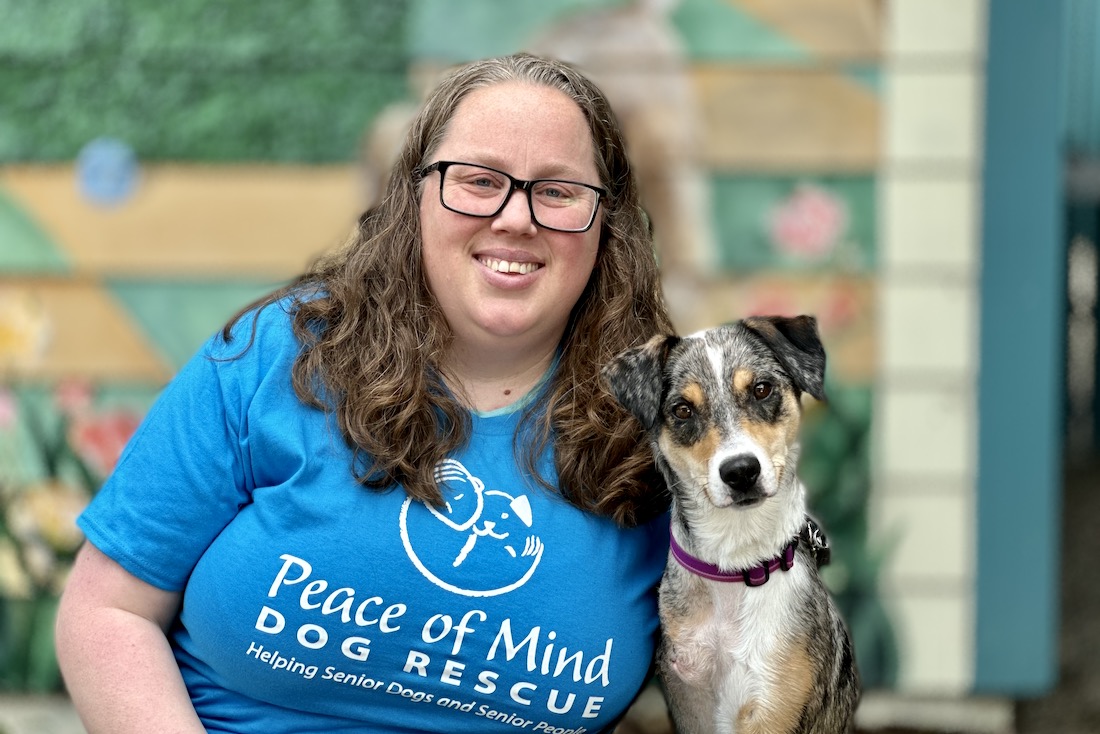 Katie LeBarre
Behavior Specialist, part-time
Katie shares her home with her service dog Shasta, a senior Sealyham Terrier mix she took in as a foster for Animal Friends Rescue Project (AFRP) when he was just a 9-week-old puppy.
Before joining the POMDR staff in April 2023, Katie volunteered with POMDR, AFRP, and other rescues and shelters in California and Oregon. As a volunteer, she has fostered over 90 dogs and cats, provided behavior consultations, and transported countless animals to their forever homes or rescues.
Katie has been a professional dog trainer and canine behavior specialist for 20 years, working with pet parents and their pups with behavioral issues such as reactivity, aggression, shyness, and fearfulness, as well as doing puppy training and enrichment consulting. She worked in the veterinary field for nine years. In 2000 she started her pet care business, offering pet sitting and dog walking specializing in pets who need extra care. In 2016 she opened her Doggy Daycare enrichment center in Seaside.
Katie holds numerous certifications and credentials including Accredited Professional Dog Trainer, Fear Free Professional Animal Trainer, Fear Free Doggy Day Care Provider, and Certified Enrichment Technician. She was voted "Monterey County Best" in the Monterey County Herald for four years running in two categories, Best Dog Training and Best Doggy Daycare.