Who will care for your dog if you no longer can?
Our mission is to be a resource and advocate for senior dogs and senior people on California's Central Coast. We find loving homes for dogs whose guardians can no longer care for them and for senior dogs in shelters.
Watch Our Video
Meet a few of our adoptable dogs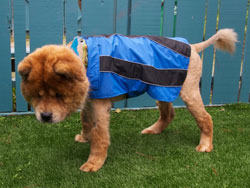 St. Patrick's Day Lucky Dog Gala
You are invited to attend the First Annual Lucky Dog Gala to benefit Peace of Mind Dog Rescue!

When: Thursday March 17, 2016 (St. Patrick's Day)

Time: 5:30 - 9:00 pm

Where: Exclusive Pebble Beach Private Club

What: Wine, Beer, Nosh Reception, Banquet Dinner, Live Auction, Silent Auction, and Pot o' Gold Raffle.

Tickets: Space is limited, so get your lucky seat now! $125 per person, or table for 10 for $1,150 before March 1, 2016. $150 per person after March 1st.

Interested in going? Get more info and purchase your tickets today!


Free Pet Trust Seminar
When: Saturday February 27, 10 AM to Noon

Where: POMDR Patricia J. Bauer Center, located at 615 Forest Avenue in Pacific Grove

Pet Trusts are set up by caring individuals who want to make sure their non-human family members are taken care of in the event of their own death or disability.

Speaker John D. Laughton, Esq. will speak about how to set up a pet trust for your special friend and will answer your questions. Please RSVP to info@peaceofminddodgrescue.org. Space is limited.