We Need Foster Homes!
We typically have about 80 dogs in our care at any given time. We also typically have up to 15 dogs waiting to get into foster homes.
POMDR provides supplies such as crate, bed, collar, harness, leash, id tag, bowls, toys, flea prevention. We also cover all medical expenses. We ask that our foster homes provide the food and a loving, safe home until your foster dog is adopted.
Fostering is a wonderful way to help dogs left behind find their forever homes. You may also want to foster as a way of finding the perfect match for your home if you are looking to add a dog to your family. Click here for more information about volunteering and fostering and to fill out an online volunteer questionnaire.
The following dogs need foster homes:
Segundo Vida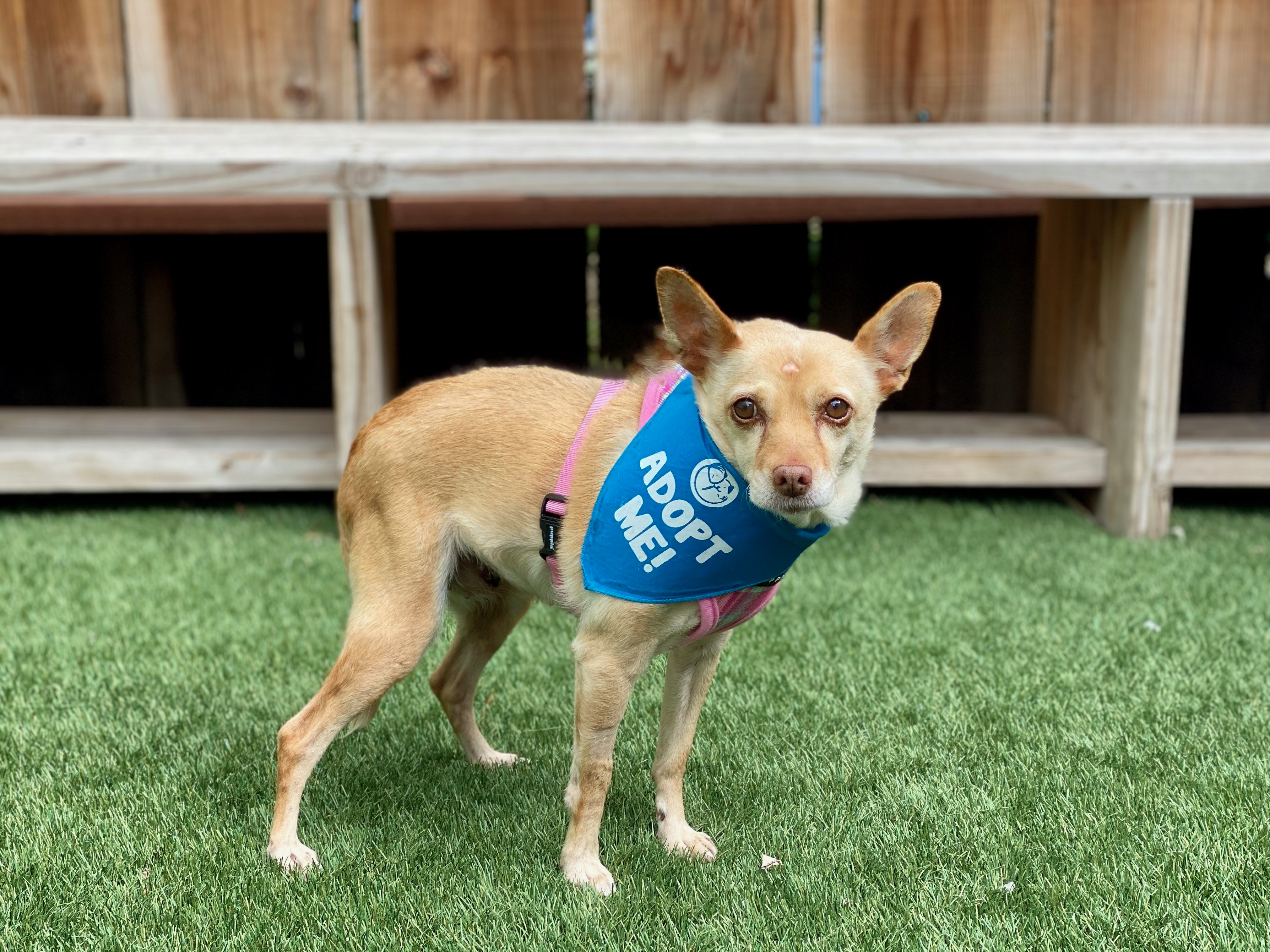 Chihuahua
Female, 8 years old, 9 pounds
"Segundo Vida" means "second life" in Spanish and this sweet chihuahua is definitely deserving of a new and better life. She was found lying, confused, in the street, and a Good Samaritan brought her to Hollister Animal Services, concerned that she'd been hit by a car. While we don't know for sure what happened to her, it does seem like she's recovering from a concussion.
Nonetheless, she's got plenty of energy and is always eager for human attention, pets, and snuggles. Segundo Vida (Vida for short!) is curious and friendly towards other dogs, but seems to be more of a "people person." We're hopeful that she'll fully recover and find her forever home soon.
Vida is currently boarding at our vet clinic, but she is ready to move to a foster home anytime.

If you are interested in fostering and you are already a POMDR volunteer, email us. If you are interested in fostering and are not a volunteer yet, please fill out a volunteer application. Or, if you're interested in adopting, fill out an adoption questionnaire.