We Need Foster Homes!
We typically have about 80 dogs in our care at any given time. We also typically have up to 15 dogs waiting to get into foster homes. If you are interested in fostering any of the dogs on this page, email us.
POMDR will provide supplies such as crate, bed, collar, harness, leash, id tag, bowls, toys, flea prevention. We also cover all medical expenses. We ask that our foster homes provide the food and a loving, safe home until your foster dog is adopted.
Fostering is a wonderful way to help dogs left behind find their forever homes. You may also want to foster as a way of finding the perfect match for your home if you are looking to add a dog to your family. Click here for more information about volunteering and fostering and to fill out an online volunteer questionnaire.
The following dogs need foster homes:
Anna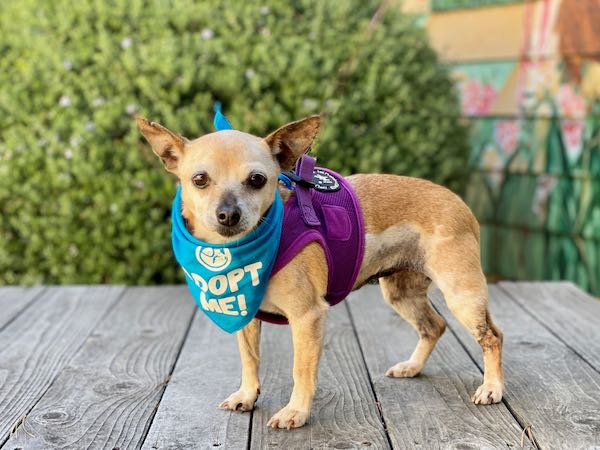 Looks like:
Chihuahua
Female, 8 years old, 9 pounds
Anna is a little timid at first, but once you gain her trust, she begins to open up. She doesn't like being left out, that's for sure! She really likes to be in the middle of whatever action is happening. She can be vocally reactive toward other dogs but wouldn't hurt a fly. She enjoys going for walks and would be great as a walking companion. She enjoys being picked up and held, too.
Anna came to us from Monterey County Animal Services.
Anna is currently in a temp foster until July 10th. She will need a new foster starting on the 11th. Or, if you're interested in adopting, fill out an adoption questionnaire.