Helping Paw Program
Si no puede completar una solicitud o necesita más información, puede llamarnos al (831) 718-9122. Tenga en cuenta que esto retrasará el procesamiento de su solicitud.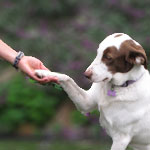 Our Helping Paw program assists seniors, hospice patients and other pet guardians facing challenging times in keeping their beloved dogs and cats, and provides a bridge to help them stay together as long as possible.
When people are physically or financially unable to care for their pets, Peace of Mind Dog Rescue would like to lend a helping paw.
Our Helping Paw program provides volunteer assistance and financial assistance. The financial assistance program is generously funded, in part, by a grant from Animal Welfare and Assistance Group.
Pet Food Assistance
Due to the COVID-19 pandemic, we know that many members of our community are struggling to provide pet food for their dogs and cats. If you need assistance providing pet food for your pet, email us.
Helping Paw Financial Assistance
Geography
: Monterey County residents mainly. Limited funding for Santa Cruz and San Benito County Residents.
Income
: You must be receiving social security or disability, or be unemployed, or earn an income at or below poverty level to qualify for financial assistance.
We cover
: Urgent medical needs that will alleviate an animal's suffering. We cover expenses for cats and dogs.
We do not cover
: Microchipping, routine exams, routine dentals. (We can provide flea treatment when available. We can mail it to you or arrange pick up.)
Exam and estimate
: It is best if your pet has had an exam and you can provide us with an estimate for care needed. In some circumstances, we can cover the cost of the exam.
Annual grants
: Our financial assistance is meant to be a one-time safety net during difficult times with a limit of assistance once per year.
We work closely with Max's Helping Paws Foundation and Birchbark Foundation. You do not need to fill out an application for each program. We can share your application with other organizations that can help.
Helping Paw Volunteer Assistance
We provide
: Short term dog walking for emergency situations, emergency short term foster care or boarding for people who are in the hospital or recovering from illness or surgery, transportation to vet or groomer for disabled and senior pet guardians.
Geography
: Monterey, Santa Cruz, San Benito County residents only. Subject to volunteer availability in the area.
Income
: There are no income restrictions for Volunteer Assistance. Donations are welcomed.
Helping Paw Supplies
We can provide the following supplies that have been donated to us, as available. They must be picked up at our headquarters in Pacific Grove.
Dog food (we rarely have cat food)
Flea prevention
Collars
Leashes
Crates
ID tags
Blankets
Dog jackets, sweaters, raincoats
Need Further Assistance?
If you are unable to fill out an application or need more information, you can call us at (831) 718-9122. Please be aware that this will delay the processing of your request.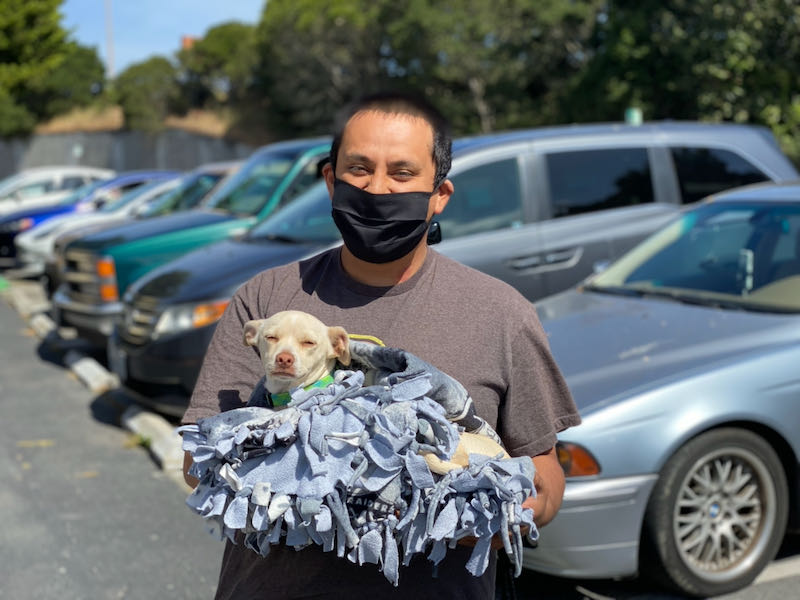 Just one of the many households we've been able to help through our Helping Paw program.