About Us
Peace of Mind Dog Rescue (POMDR) is a 501(c)(3) nonprofit organization founded in October 2009. Our tax ID number (TIN) is 27-1154816.
Our mission is to be a resource and advocate for senior dogs and senior people on California's Central Coast. We focus on helping dogs and people from Monterey, Santa Cruz, and San Benito counties.
We find loving foster and forever homes for dogs whose guardians can no longer care for them and for senior dogs in shelters. We also provide volunteer and financial assistance so seniors can keep their pets with them as long as possible. In addition, we make pre-arrangements to take in dogs should their guardians become unable to care for them.
We have a lifetime commitment to all the dogs who come into our care. They will either be adopted into a wonderful, permanent home, or will live out their lives in one of our foster homes. (Sometimes when we bring a senior dog into our care, it becomes evident that he or she should not have to endure one more move or life change.)
We help senior citizens pay for veterinary care for their dogs if they are unable to afford medical expenses. We also provide temporary foster care for people who are hospitalized and dog walking for people who are no longer able to walk their dogs.
POMDR is led by a dedicated board and an incredible staff. POMDR is also supported by a network of over 1000 volunteers who help with foster care, adoption events, transportation, office work, fundraising, and other tasks as they come up. We pride ourselves on adhering to the POMDR culture.
Our vision is to model lifetime care for dogs and all companion animals to help bring about a positive change in the way society thinks about and treats senior dogs, and to create better lives for them through rescue, foster, adoption, hospice and education.
POMDR has adopted a Compassionate Food Policy for our organization. We believe that all animals should be treated humanely and with compassion throughout their lives. One way POMDR chooses to support the concept of compassion to all living beings is to serve only vegetarian food at all POMDR events, from small meetings of staff and volunteers, to large gatherings such as our annual Lucky Dog Gala. We recommend the same but do not control food options when outside organizations are the primary host or sponsor of an event.
Diversity, Equity and Inclusion are important to POMDR. This includes staff, volunteers, adopters, and Helping Paw clients. We do not tolerate discrimination and harassment of any kind based on race, color, sex, religion, sexual orientation, national origin, disability, genetic information, or pregnancy. POMDR makes hiring decisions based solely on qualifications, merit, and business needs at the time. POMDR makes adoption decisions based on the best match for the dog and adopter taking into account the dog's activity level, special needs, size, health, and temperament.
Our offices and headquarters are located at the POMDR Patricia J Bauer Center at 615 Forest Avenue in Pacific Grove.

Board of Directors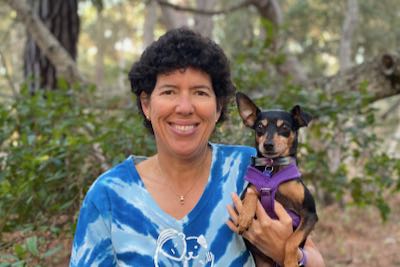 Monica Rua
President and Co-founder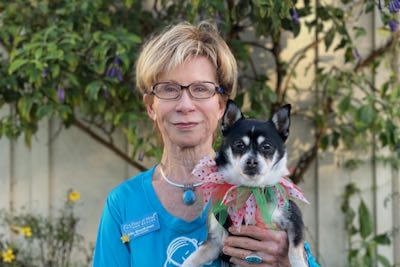 Elle Brookman
Vice President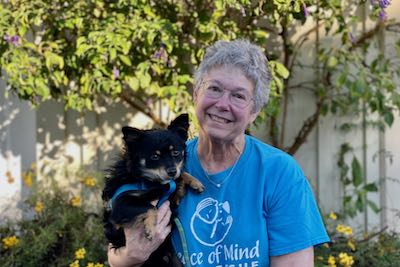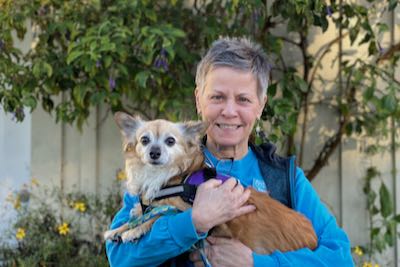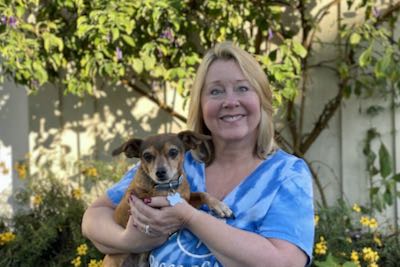 Cathy Heape
Board Member
Office Staff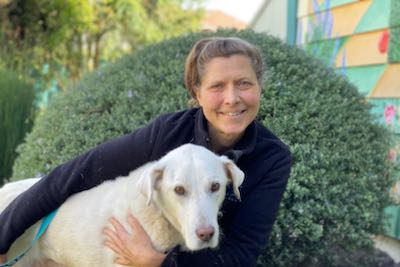 Carie Broecker
Executive Director and Co-founder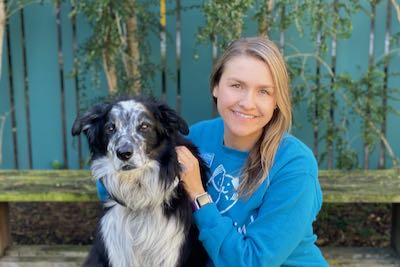 Allison McKee
Executive Assistant, part-time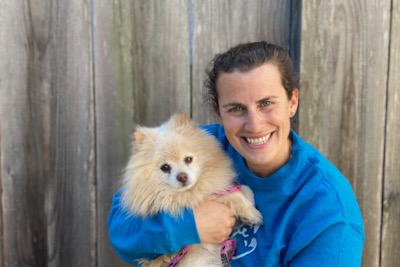 Cameron Donegan
Operations Manager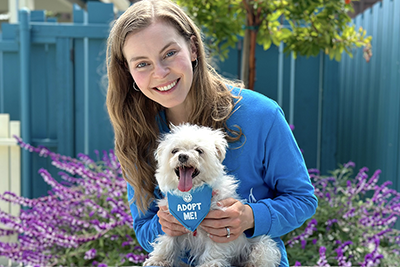 Kristina Glockler
Marketing and Communications Manager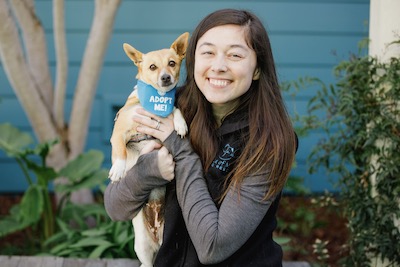 Caitlin Lupien
Adoptions Coordinator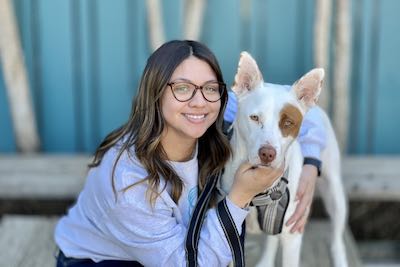 Zoila Miranda
Helping Paw Coordinator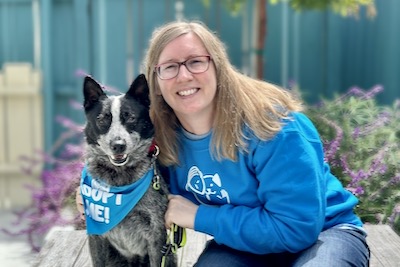 Jayme England
Volunteer Coordinator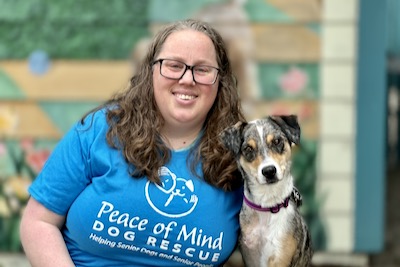 Katie LeBarre
Behavior Specialist, part-time
Clinic Staff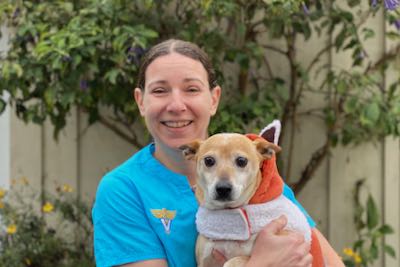 Dr. Kimberly Wilkins
Medical Director, part-time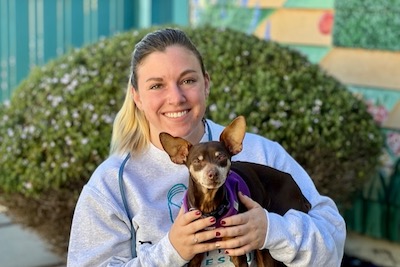 Kelly Fischer
Clinic Manager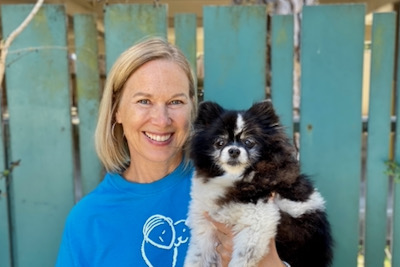 Dr. Kelley Miller
Veterinarian, part-time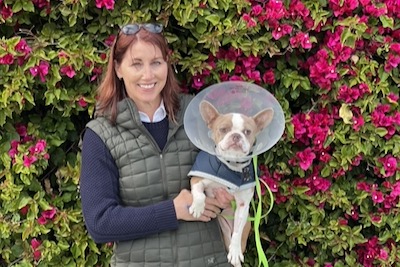 Dr. Mary Avalle
Veterinarian, part-time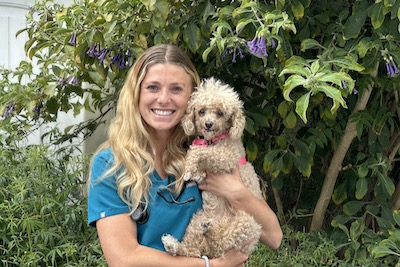 Dr. Erin Trannel
Veterinarian, part-time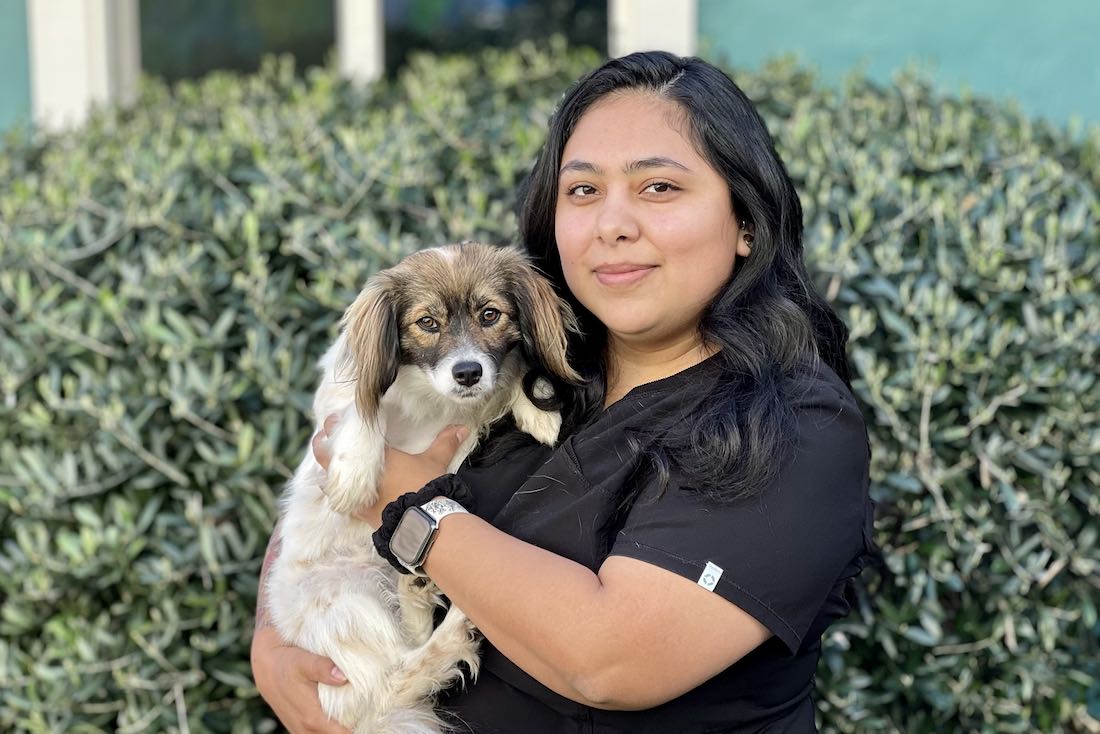 Celina Arceo
Registered Veterinary Technician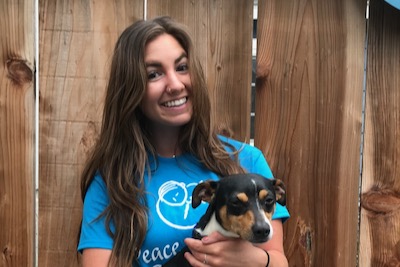 Caite Jackson
Veterinary Assistant, part-time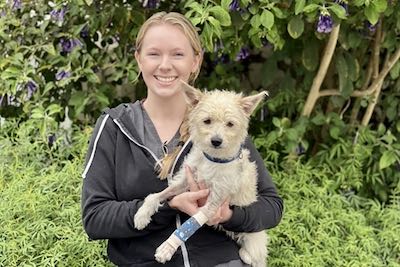 Elisa Clay
Veterinary Assistant, part-time
Advisory Council