Doggie Suite Sponsorship
Your sponsorship will help POMDR carry out our mission of helping senior dogs and senior people.
Doggie Suite Sponsor: $5,000 for one year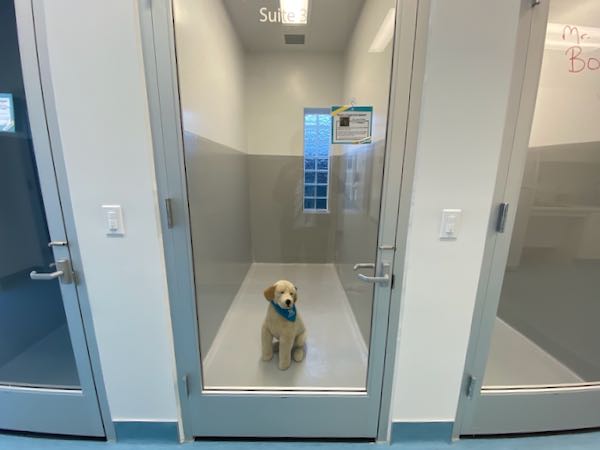 Your name will be displayed on the door of one of our doggie suites. The suites house the dogs who come into our program while they are getting their veterinary care completed to be ready for adoption. There is room to include the name of a person or dog you are honoring as well.
Current Sponsors
We would like to thank the following donors for sponsoring a doggie suite for one year at the POMDR Boand Clinic.
Suite #3
-
Sponsored by Judd and Cathy Heape

In memory of our very best girl Sammy, and in honor of all the precious pets that will come through these doors on their way to new, loving families.
Suite #4
-
Sponsored in Honor of Debra Couch
Suite #5
-
Sponsored by Leslie Sweet and Shawn Marshall & Pullo, Cleo, Kip, Hope, Eclipse, Lily & the bees
Suite #6
-
Sponsored in Honor of Butch and Izzy
Suite #7
-
Sponsored by Tracy and Brian Bellem in Memory of Barbie