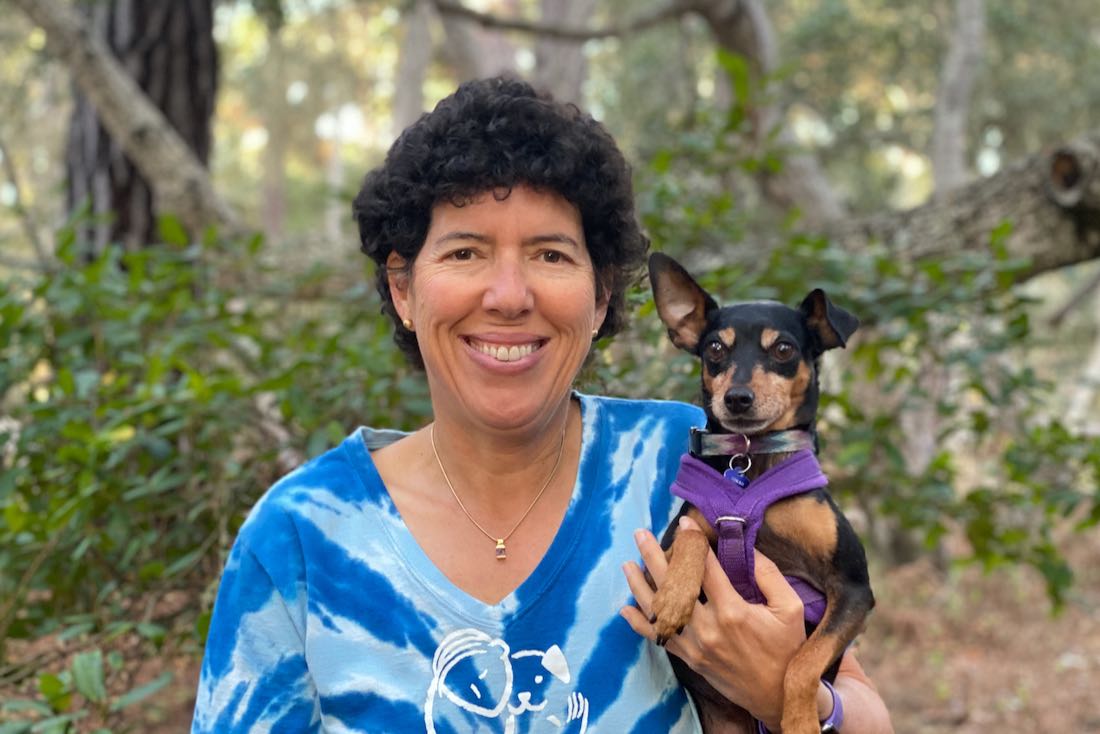 Monica Rua
President and Co-founder
Monica currently shares her home with three rescue dogs from POMDR — Bernie, Zeta and Zorro. She is usually fostering one or two POMDR dogs also.
Monica has devoted over 25 years of her life to animal rescue. She first worked with dog and cat rescue groups in the Bay Area. In 1998 she co-founded AFRP in Pacific Grove, where she served on the board for 11 years, with 8 of those years as Board President. Monica oversaw and actively participated in all aspects of the organization's operations, including educating the public, fundraising, volunteer database management, animal tracking, and fostering many dogs and cats. She was also instrumental in helping foster families with dog behavior issues.
Monica has been on the POMDR board since 2009 when she co-founded this organization with Carie Broecker. Monica has been studying animal behavior and positive reinforcement techniques for 20 years and brings her knowledge to POMDR to help with behavior assessments and troubleshooting dog behavior issues with staff, fosters, and adopters. Monica also helps with photography, graphic design, web design, communications, and strategic planning.
Before launching into animal rescue, Monica was the Education Director of Happy Hollow Zoo in San Jose. Prior to that, she worked as a software engineer for NASA Johnson Space Center, Lockheed, and Sun Microsystems.
Monica holds a Master of Science in Computer Science: Artificial Intelligence (MSAI) from Stanford University and a Bachelor of Science in Computer Science from Rensselaer Polytechnic Institute with a minor in Philosophy.