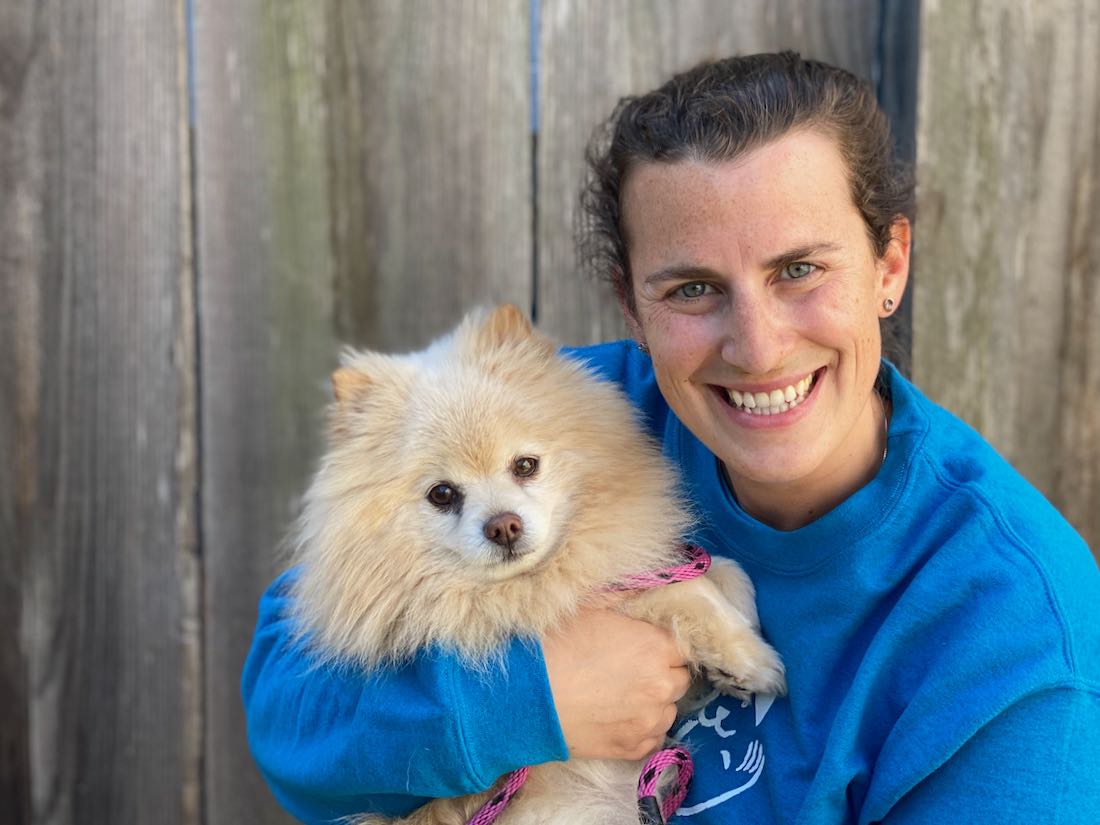 Cameron Donegan
Operations Manager
Cameron shares her home with several rescued animals: her dog, Pomela Anderson, who came to her from Animal Friends Rescue Project as a medical foster and never left, a bunny from the SPCA who roams the living room, and four adopted chicks.
Cameron started at POMDR's veterinary clinic on May 11, 2020. In March 2021, Cameron stepped into the role of Interim Operations Manager. Her past includes volunteering at the Seattle Aquarium, the Oregon Coast Aquarium, the Alaska SeaLife Center, and a Humane Society wildlife rehabilitation center, working with animals from harbor seals and sea otter pups to raccoons and raptors and even a baby long tailed weasel. Locally, she volunteered with AFRP at the adoption center and as a foster for medical cases.
Professionally, Cameron trained dolphins and sea lions for the U.S. Navy Marine Mammal Program in Washington state. She then worked as an Animal Care Specialist at the Monterey Bay Aquarium, rescuing and rehabilitating sea otters.
Cameron graduated from Western Washington University with a Bachelor of Science degree in Biology. While working for the Navy, she learned how to do closed circuit SCUBA diving.