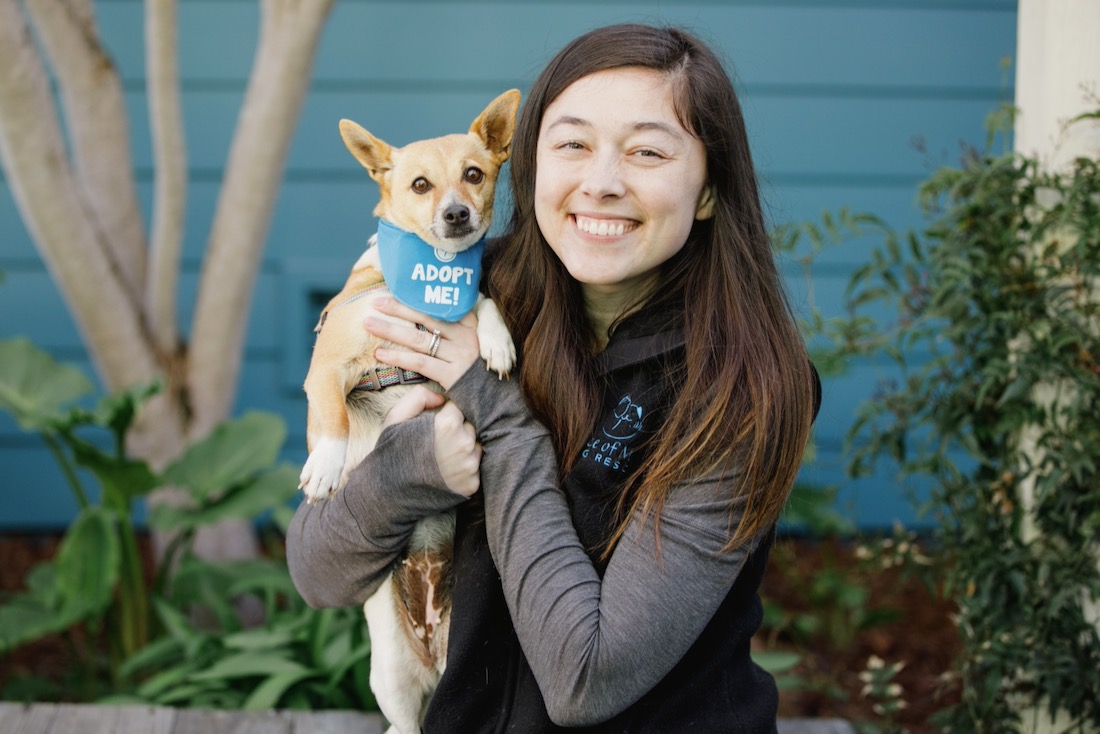 Caitlin Lupien
Adoptions Coordinator
Caitlin's sidekicks are a 9-year-old Yorkshire Terrier named Jack and a POMDR alum named Charley.
Before joining the POMDR staff in November 2019, Caitlin volunteered for two wildlife rehabilitation facilities and an educational nature center in the Sacramento area, and for multiple rabbit rescue groups across California. She has volunteered with Golden Oldies Cat Rescue as the volunteer coordinator and has served on the board of directors. She is also involved with the Sea Otter Research and Conservation program at the Monterey Bay Aquarium. Caitlin worked at the SPCA of Monterey County as a barn technician. Previously, she has worked in education with special needs students and as a middle school science teacher. She also worked as a wildlife biologist for an environmental consulting company.
Caitlin originally started with POMDR as a kennel attendant, but took on the role of Adoptions Coordinator in July 2021.
She graduated from CSU Monterey Bay with a Bachelor of Science degree in Biology and a Single Subject Science Teaching Credential.