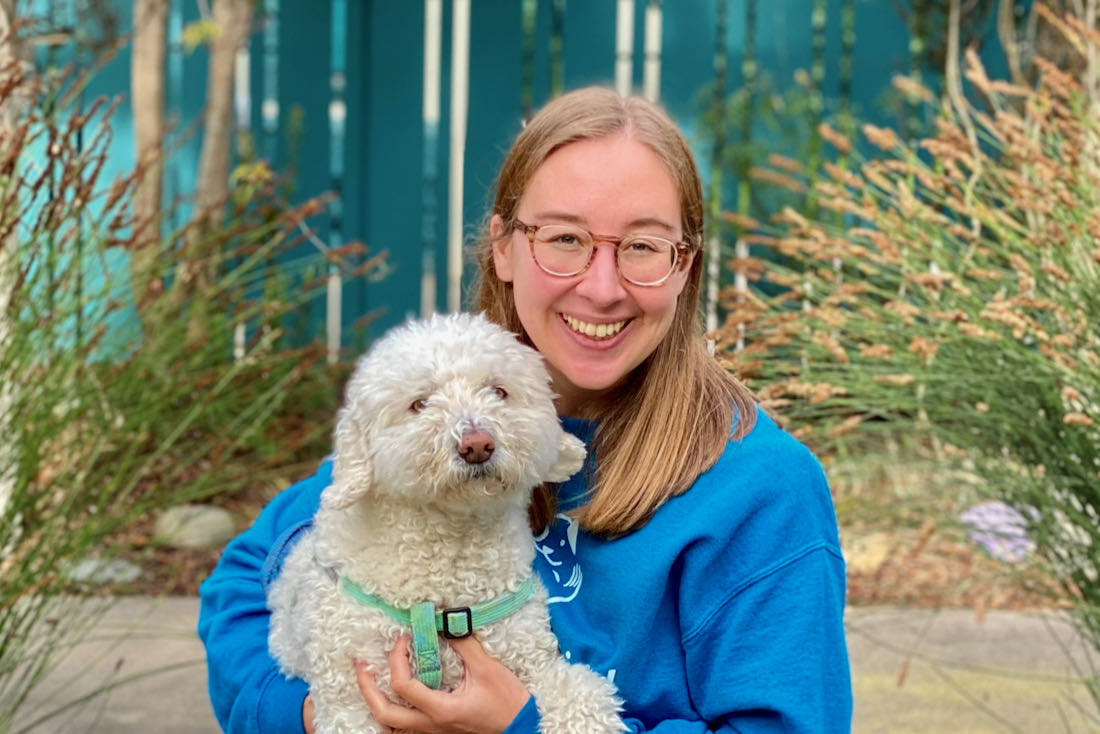 Ellie Paolini
Volunteer Coordinator
Ellie shares her home with her dog Winston, aka Winnie, an energetic poodle mix who was picked up in 2011 on a trip to San Luis Obispo and whose ride back and into her family's home was completely unplanned.
Growing up with rescued cats and rabbits, Ellie first volunteered with dogs at the Monterey County SPCA during high school and college. She also has volunteer experience in early literacy education, a particular passion of hers, as well as poetry writing workshops and mentoring at-risk youth. She joined POMDR as Volunteer Coordinator in January 2021.
Prior to joining the POMDR staff, Ellie taught grades 1-3 in Austin, Texas. While teaching there, she also led workshops in fiction writing for children and adults for a creative writing nonprofit.
Ellie holds a Master of Fine Arts in Creative Writing from Hollins University in Virginia, where she served as a teaching fellow. She earned her Bachelor of Arts degree in English and French at Santa Clara University, where she was a member of two honors societies and was awarded a prestigious prize for outstanding achievement in the study of French language and culture.