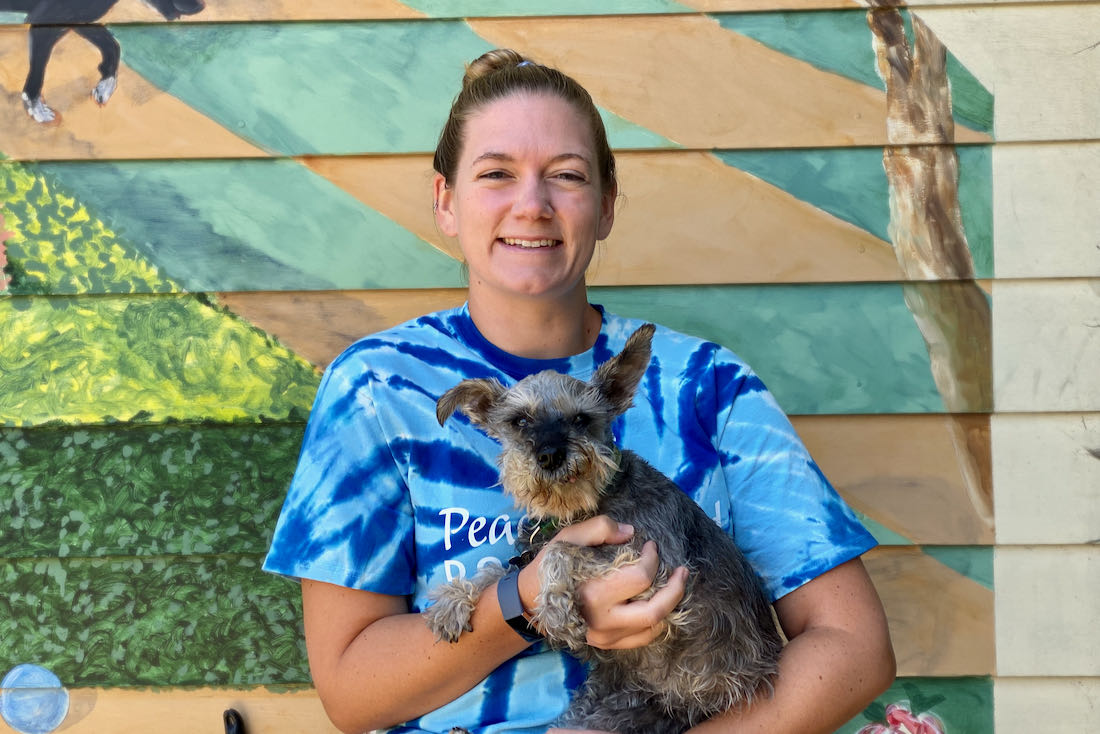 Mackenzie Finch
Volunteer Coordinator
Mackenzie has lived with large rescue dogs since growing up with two of them right here in Pacific Grove. She is looking forward to fostering and/or adopting a dog as soon as her housing situation allows.
She joined the staff of POMDR in July 2021, but worked with animals as a volunteer at the SPCA of Monterey County in middle school and high school. Their annual Wag 'n' Walk event was a highlight.
Prior to returning to her home town of Pacific Grove, Mackenzie was in Reno, Nevada working as the Produce on Wheels Coordinator for the Food Bank of Northern Nevada. This was a grant-funded program she created which distributed fresh produce to 1,400 seniors each month. Before that, she worked at Teen Services Sonoma as their Lovin' Oven Coordinator, teaching local teens employment and life skills.
Mackenzie graduated from the University of Denver with a Bachelor of Science in Business Administration degree. She majored in management because she knew she wanted to work with people, but also loves to be around dogs! She loves hiking and walking by the ocean – preferably with a dog – and cooking.