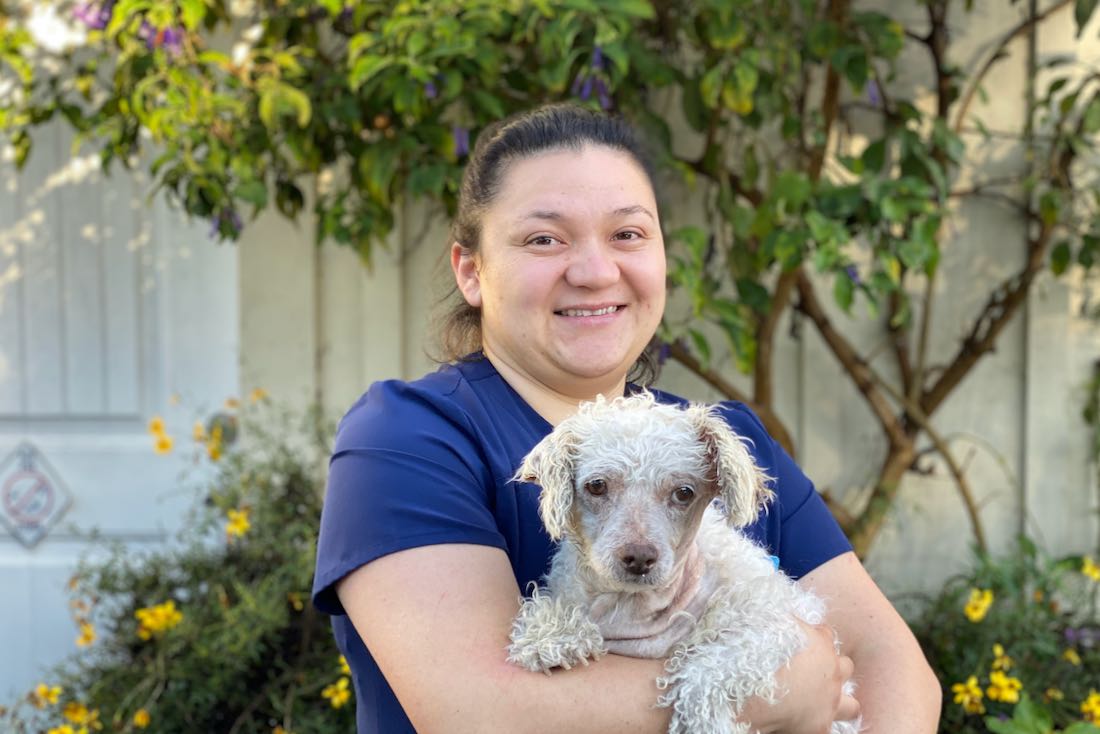 Mariela Rodriguez
Registered Veterinary Technician, part-time
Mariela shares her home with a wonderful, goofy, rescued brindle Boxer.
Mariela volunteers in the Monterey County Shelter clinic, assisting with patients before, during and after surgery. She previously volunteered at the SPCA in the cat/dog department, the barn and the wildlife center. She joined the POMDR staff in October 2019.
Before coming to POMDR, Mariela worked with SNIP, a nonprofit spay and neuter organization. She began working in the veterinary field at Northridge Veterinary Hospital, first as a kennel assistant and then as a veterinary assistant.
Mariela earned a Veterinary Assistant Certification from Central Coast College, and then an Associate of Applied Science degree in Veterinary Technology. She became a licensed RVT in August, 2019.