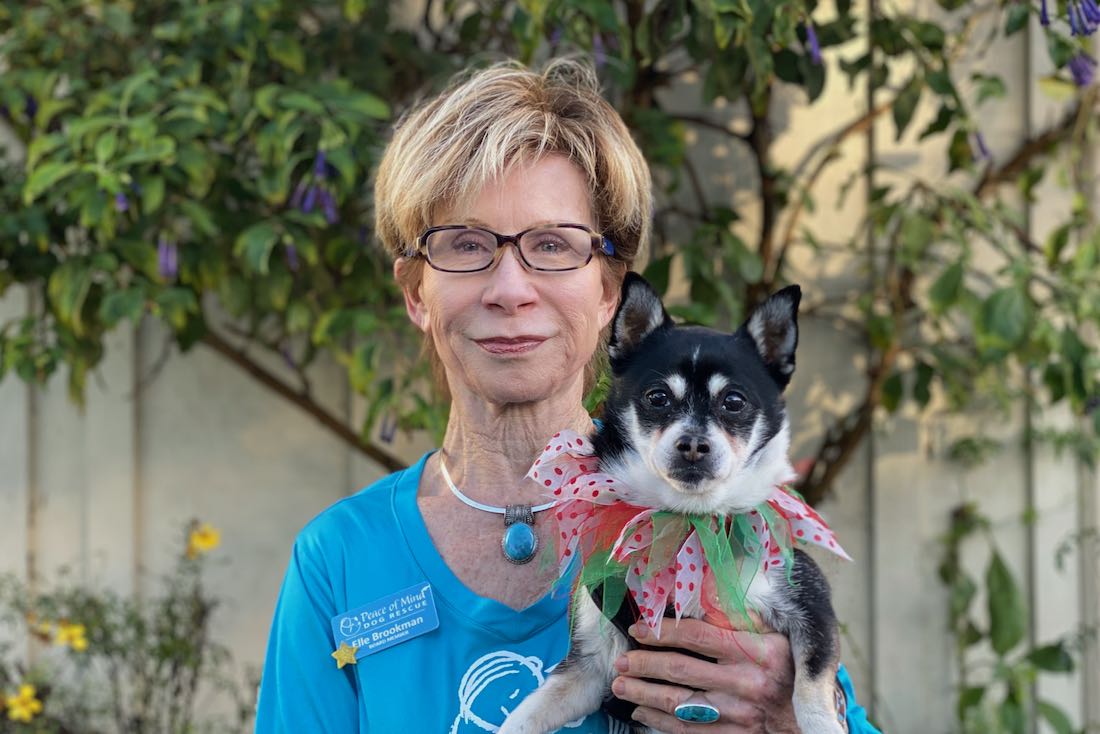 Elle Brookman
Vice President
Elle adopted her first two rescue dogs as youngsters during her 5-year tenure as a volunteer with AFRP in Pacific Grove. She transitioned easily to POMDR as a board member when the organization was formed in November of 2009. She now lives with POMDR dogs Mikey and Remmie.
Prior to joining the animal rescue efforts, first with AFRP and then with POMDR, Elle's volunteer service included assisting in an elderly care facility for 6 years, and assisting foster youth as a CASA (court-appointed special advocate) for 7 years. Her volunteer work with POMDR includes welcoming new volunteers, managing the Perpetual Care Program, Helping Paw Lead, training fosters and performing home checks.
Before moving to the Monterey Peninsula and starting a staging/redesign business to assist local realtors, Elle spent her career in executive search for high tech companies, and in sales/business development for a major contract furniture company, both in the Silicon Valley. She was also a Western States Sales Manager for Steelcase, a leading furniture manufacturer.
Elle received her undergraduate degree at Katharine Gibbs College in New Jersey, and she completed her education at Syracuse University, where she majored in Sociology and Interior Design.