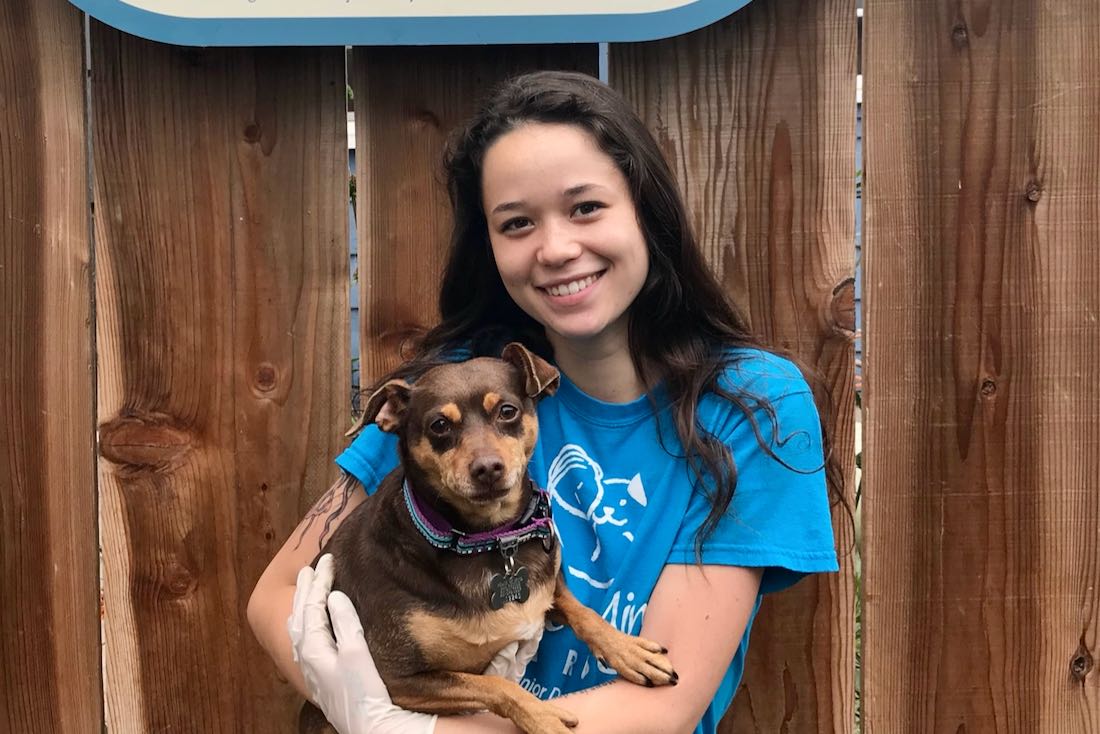 Kristy Jones
Kennel Attendant, part-time
Kristy shares her home with Peppa, a sweet and cuddly pup adopted from POMDR. Her best friend growing up was another POMDR dog, Marla, who was her family's dog until she passed away in 2018.
Before joining the POMDR clinic staff in June 2020, Kristy did some volunteering for the SPCA and AFRP. Her experience with animals also includes petsitting for her friends' animals, including dogs, cats, goats and ponies.
Kristy recently worked as a barista in Monterey and Carmel, but has been passionate about working with rescue animals, especially since adopting Peppa and Marla from POMDR.
She is a graduate of Chartwell High School.