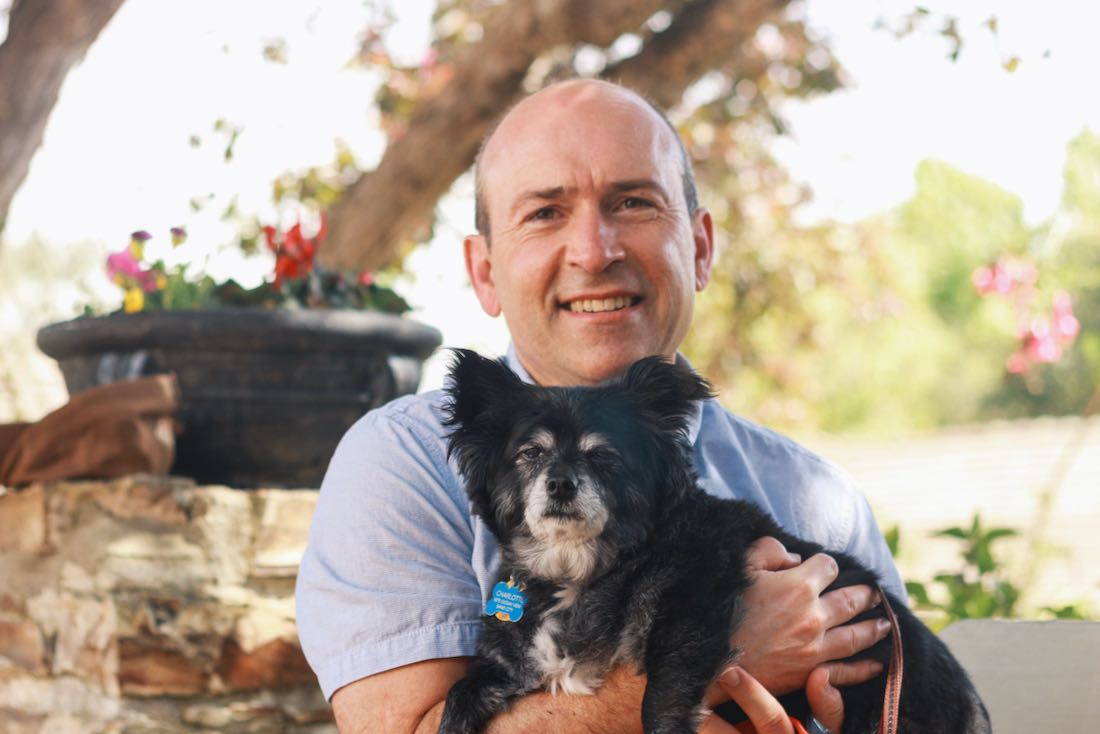 Patrick Casey
Advisory Council Member
Patrick became involved with Peace of Mind Dog Rescue in February of 2012 when he and his family fostered and then adopted a sweet little Pomeranian/Terrier mix. They currently share their home with Autumn, another POMDR "foster keeper." He joined the POMDR Advisory Council in 2017.
When he is not acting as a member of the POMDR Advisory Council, Patrick keeps busy as a practicing business attorney. He has been with the L+G law firm for over 17 years, where his CPA license and 24 years of experience allow him to effectively represent clients in complicated real estate deals, corporate negotiations, and closings.
Patrick has a variety of nonprofit volunteer experience as well. He served the YMCAs of Monterey and San Benito Counties on the Board of Directors, and in various aspects of community campaign support over two decades. He also served on the Board of Directors for the Grower Shipper Association Foundation and for the Monterey County Barristers Association.
Patrick is a graduate of the Leadership Salinas Valley program, and the AgKnowledge program. He holds a Bachelor's degree from Albion College and a JD degree from Loyola Law School in Los Angeles.