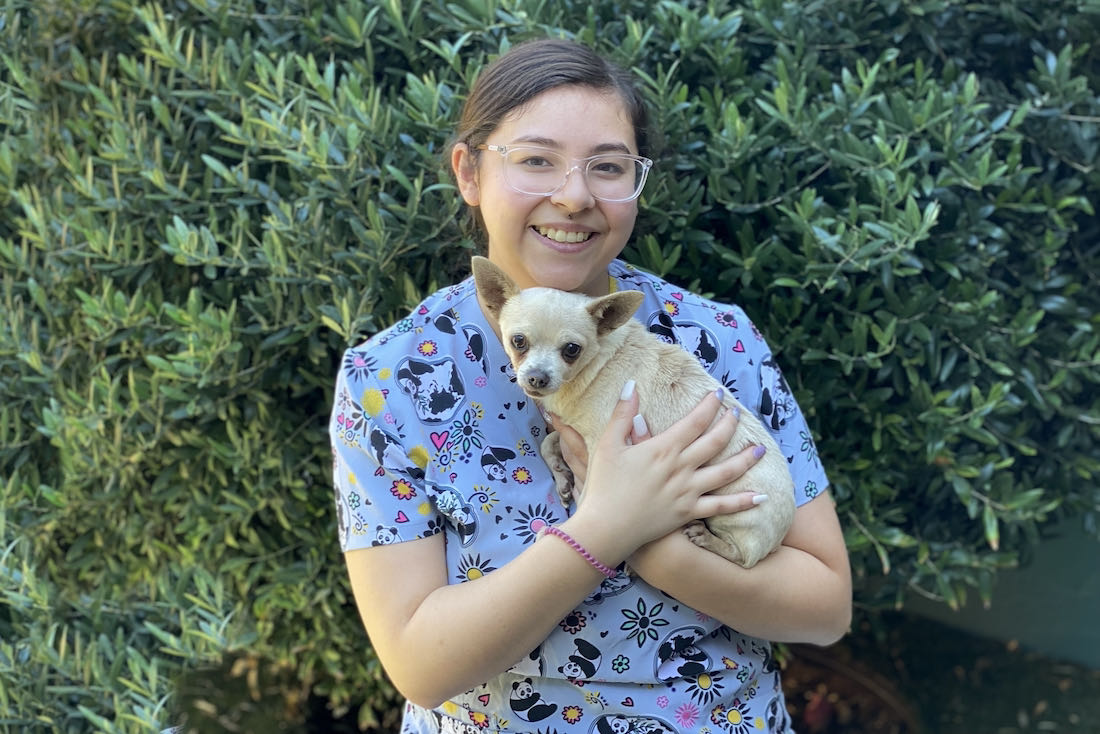 Aryal Guzman
Veterinary Assistant, part-time
Aryal discovered POMDR as a college student when she needed help paying for veterinary services for her dog, Princess. Through our Helping Paw program, Princess was able to be spayed and have a mammary mass removed.
Aryal's love of animals started early. Growing up, she always knew she wanted to work with animals and help them. She has since graduated from college as a Veterinary Assistant and joined the POMDR veterinary clinic in September 2021.
She attended the Central Coast College Veterinary Assistant program.