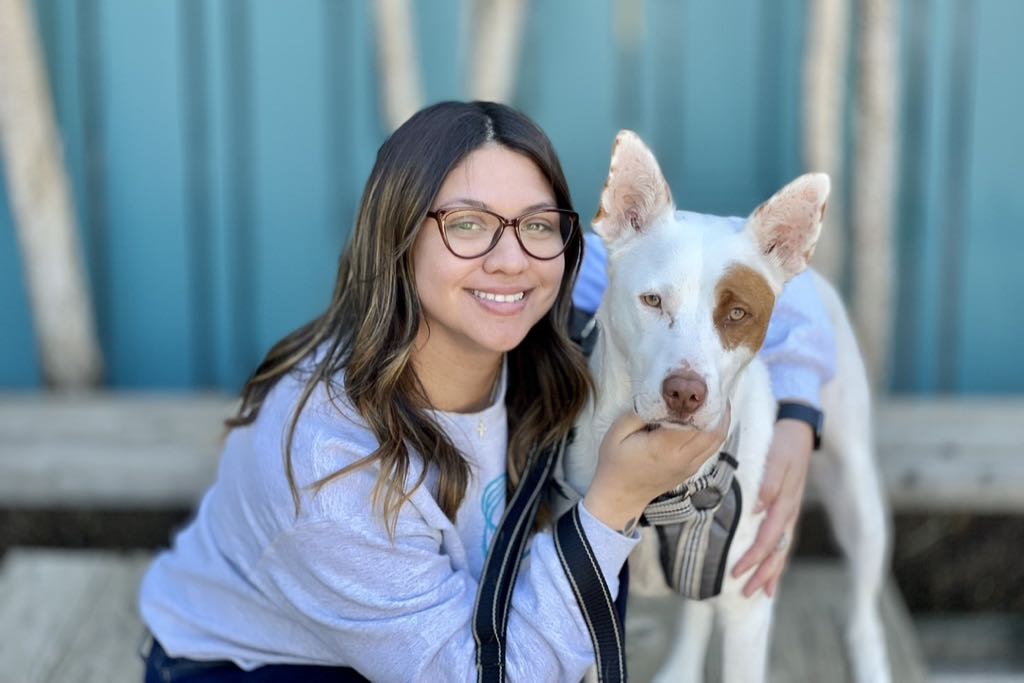 Zoila Miranda
Helping Paw Coordinator
Zoila, aka Zee, decided to adopt her rescue dog Otie Boy from POMDR after fostering him for just one night. We call that a "foster keeper" around here. She then added POMDR dog Winter to her family.
Zee started with POMDR as a volunteer, transporting new intakes and foster dogs to our clinic, before joining the staff in February 2022. While in college, she volunteered at many rescues in the Dallas Fort Worth area as a dog walker and emergency foster for kittens and puppies.
Prior to working at POMDR, Zee worked as the Assistant Store Curator at Elroy's Fine Foods, a specialty organic foods store in Monterey. With a background in the field of education, she also has worked with children who have mild to severe learning disabilities.
Zee holds a Bachelor of Science degree in Speech-Language Pathology and Audiology with a minor in Neuroscience from the University of Texas at Dallas. She also has earned a Behavioral Assistant certificate. She was recognized by her university for the many volunteer hours she completed during her time there.