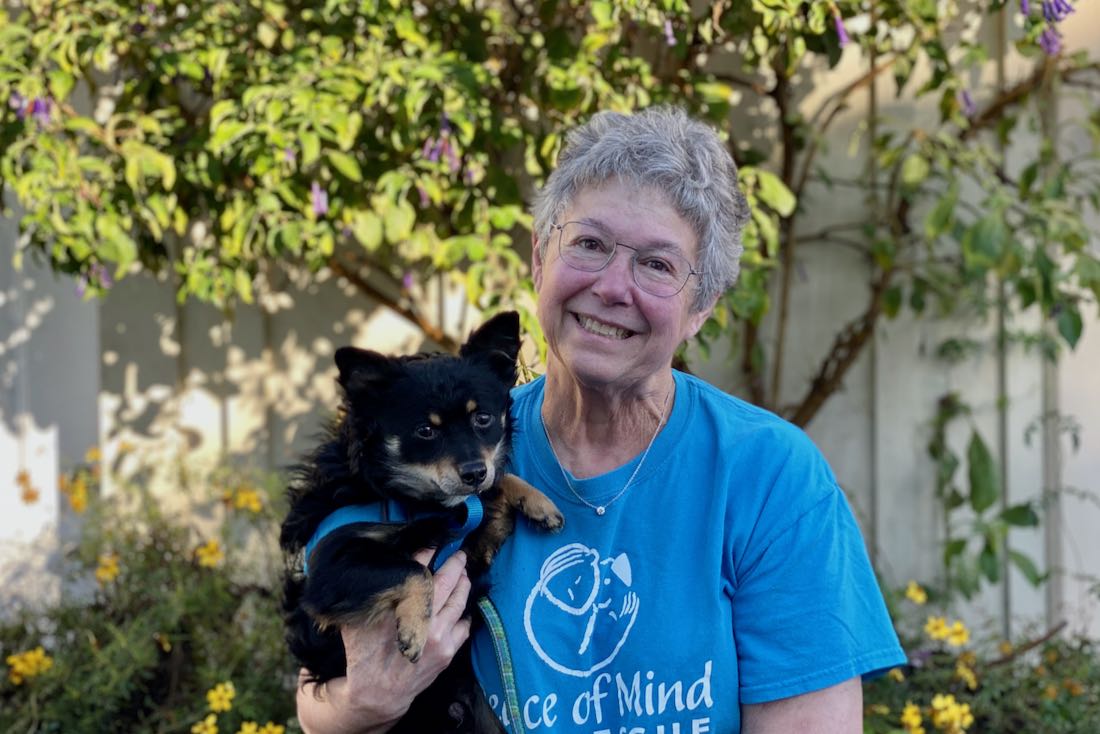 Kathy currently shares her home with two Dachshunds. She is what we refer to as a "foster keeper," because out of the seven POMDR dogs that Kathy has fostered, she has adopted three!
Kathy has a special interest in helping seniors and senior pets. Following her move to the Monterey Peninsula in 1996, she began her work for animals as a regular volunteer assistant to the off-site adoption coordinator at the SPCA for Monterey County. She was also a member of the St. Bernards, a group in Carmel that looks out for seniors in need of assistance. Kathy combined her desire to be of service to these two groups when she joined Peace of Mind Dog Rescue as a volunteer in April of 2010. Kathy joined the POMDR board in 2011 and became the Treasurer in 2012.
Kathy's volunteer experience also includes serving four years with the City of Carmel on the Historic Resources Board and fourteen years with Pacific Repertory Theater. In her professional life, Kathy worked as a Registered Nurse, and she retired after a 40-year career in the operating room.
Kathy earned a Bachelor of Science in Nursing and a Master's degree in Health Care Administration from California State University, Long Beach.