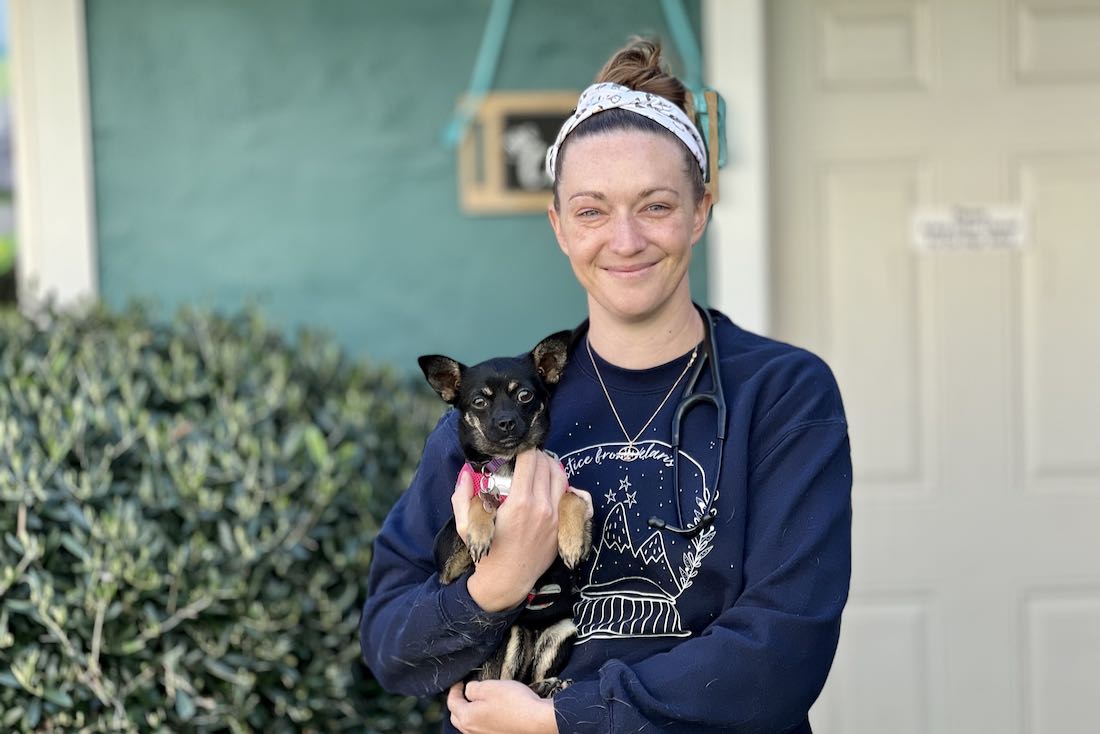 Dr. Margaret Abeyta
Veterinarian, part-time
Dr. Margaret shares her home with five dogs, the most recent being a rescued French bulldog with severe hemivertebrae, a spine abnormality not uncommon in the breed.
Before joining the clinic staff in January 2022, Dr. Margaret worked extensively with Cleft Pup Brigade, providing veterinary services and fostering puppies that needed to be tube fed due to a cleft palate or needing specialized medical care. Before that, she worked in small animal general practice as well as emergency veterinary practice.
Dr. Margaret graduated from UC Davis School of Veterinary Medicine. She is currently working on finishing her certification in veterinary acupuncture.