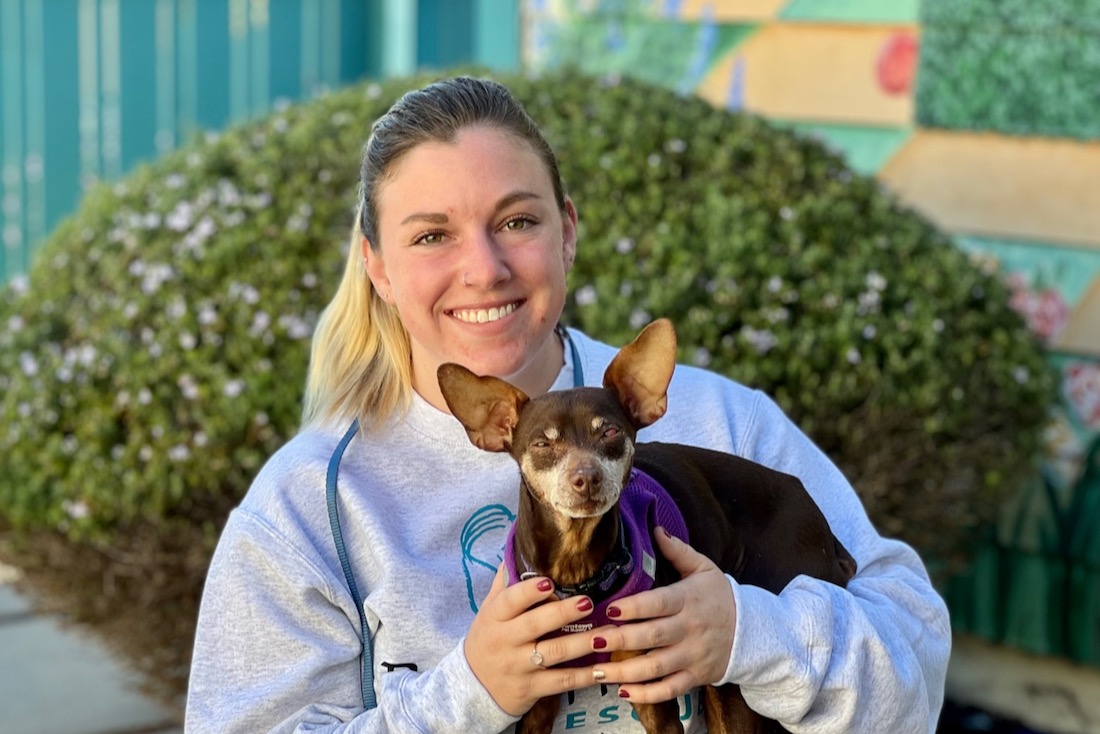 Kelly Fischer
Clinic Manager
The dog currently in Kelly's life is Bobo, a Chow Chow mix who lives with her family. Though she doesn't have pets of her own, having recently moved back to California from across the country, she'll be spending plenty of quality time with all the dogs rotating through our clinic!
Before joining the POMDR staff in August of 2022, Kelly volunteered as a POMDR foster and as a dog walker in our Helping Paw program. She fostered for the SPCA of Monterey County as well.
Kelly has previously worked at veterinary clinics as a vet tech and a customer service representative. It was there that she found her love of working with dogs and people. She has also worked at a doggie daycare facility and taught dog training classes.
Kelly holds a Bachelor of Science degree in Marine Sciences from the University of Connecticut. She is an accredited dog training instructor and is Fear Free certified.