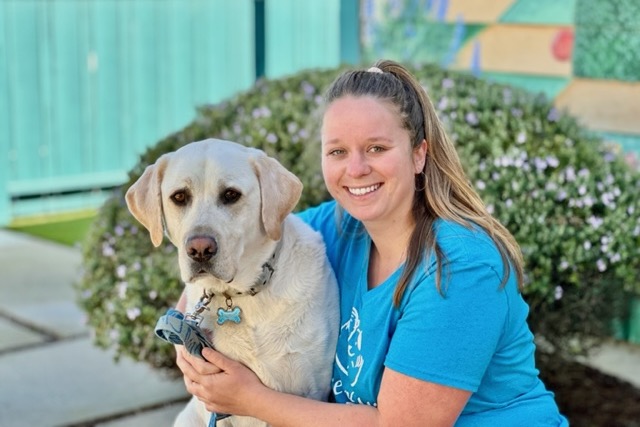 Rebecca Brown
Volunteer Coordinator
Rebecca brings to the job her enthusiastic assistant, "Peeve," her yellow Labrador Retriever. She has grown up with a wide variety of animals including goats, chickens, turkeys and of course dogs! Animals have always been a passion of hers.
Rebecca worked as an Animal Control Officer and Veterinary Technician for 5 years before starting her work with POMDR. Prior to joining us full-time, she worked as a relief technician at our Boand veterinary hospital.
She also volunteered for 5 years at the Marine Mammal Center and assisted in rescuing sick or injured marine mammals in the Monterey and Santa Cruz areas.
Rebecca holds a Bachelor of Science degree in Biology from CSU Monterey Bay. She also has completed a Humane Law Enforcement academy through the United States Service Command, Animal Rescue Services.