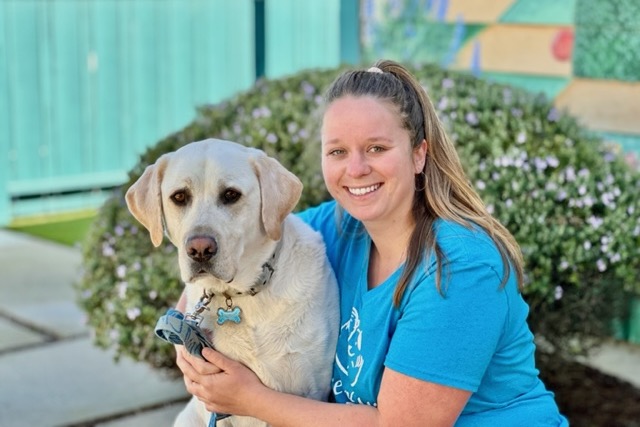 Rebecca Brown
Volunteer Coordinator
Rebecca brings to the job her enthusiastic assistant, "Peeve," her yellow Labrador Retriever.
Prior to joining the POMDR staff full-time in February of 2023, she worked relief shifts at our Boand Vet Clinic. She also volunteered at the Marine Mammal Center and assisted in rescuing sick or injured marine mammals in the Monterey and Santa Cruz areas.
Rebecca worked as a veterinary technician at a local veterinary hospital for five years.
She holds a Bachelor of Science degree in Biology from CSU Monterey Bay.