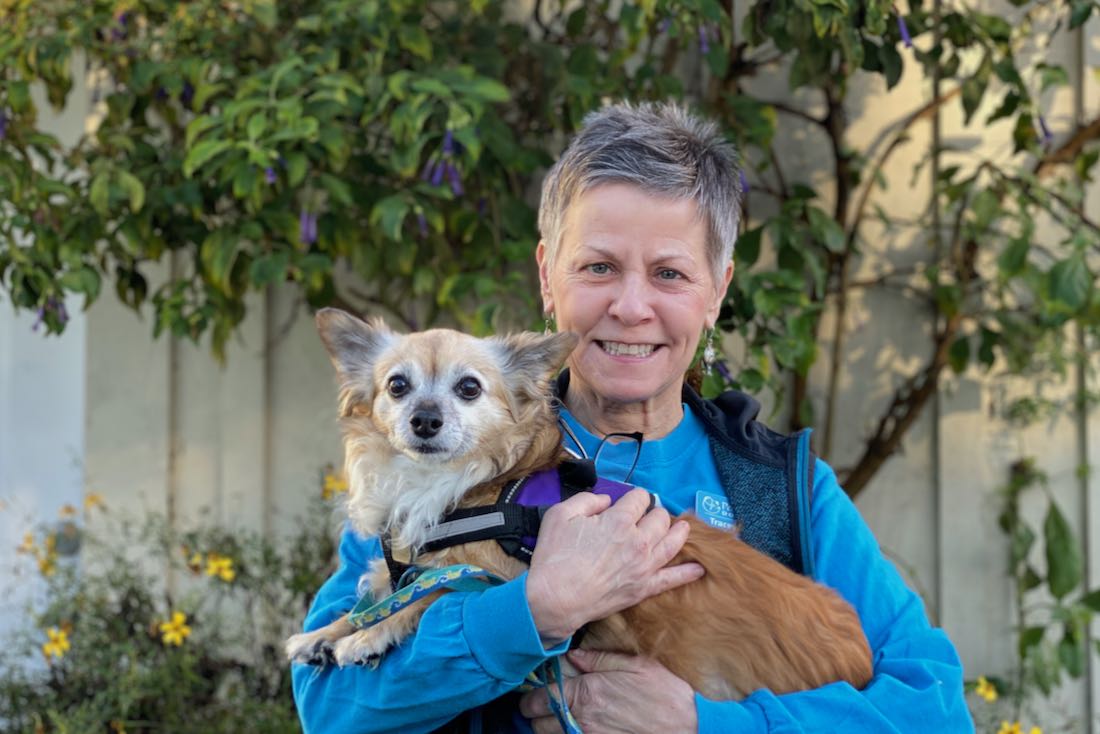 Tracey has always adopted pets from shelters and rescue organizations. She currently shares her home with four POMDR canine companions: Sprocket, Tater, Ally and Widget.
Tracey became involved in POMDR in December of 2013 after she adopted her first POMDR dog, Nugget. Her volunteer contributions include staffing and leading adoption events, transporting dogs, conducting home checks, training foster families, and facilitating dog adoptions. Tracey graciously took on the role of Interim Dog Program Manager in 2015, and naturally transitioned to Board Member in April of 2016.
Now retired, Tracey enjoyed a 35-year career in Leadership Development, Talent Acquisition, and Organizational Effectiveness for several Fortune 500 companies including MBNA America, Bank of America, and US Airways. Tracey began her career at the US Geological Survey, working in the groundwater division.
Tracey holds a Master's degree in Business Administration/Management from Johns Hopkins University and a Bachelor's degree in Geography/Geology from Towson University in Maryland.