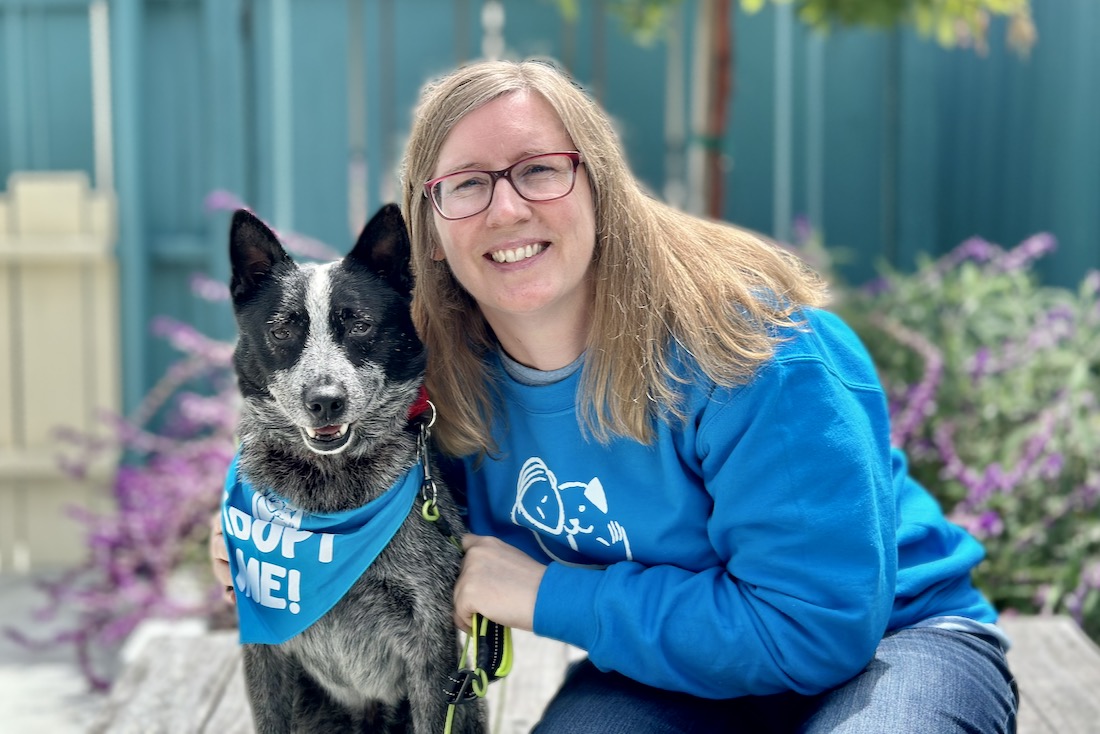 Jayme England
Volunteer Coordinator
Although Jayme currently has no dogs in her home, she has always made sure to have animals in her life. After losing her rescue dog in 2011, she started a pet sitting business and says she got her fill of furry friends that way!
Before joining POMDR in August 2023, she took an animal massage class and volunteered at a rabbit rescue in Colorado, massaging the rescued rabbits to keep them calm. She also volunteered giving free massages to veterans at the Boulder Colorado Vet Center, and did volunteer work with Women's Wilderness in Boulder, an organization that takes girls and women on backpacking and rock-climbing adventures.
Jayme has spent most of her career in the restaurant/hospitality industry, though she was a licensed massage therapist and owned her pet sitting business while living in Colorado.
She earned her undergraduate degree from the University of Colorado at Boulder in Environmental, Population and Organismic Biology. She says she has always been fascinated by the natural world, and being in nature is one of her sacred places.