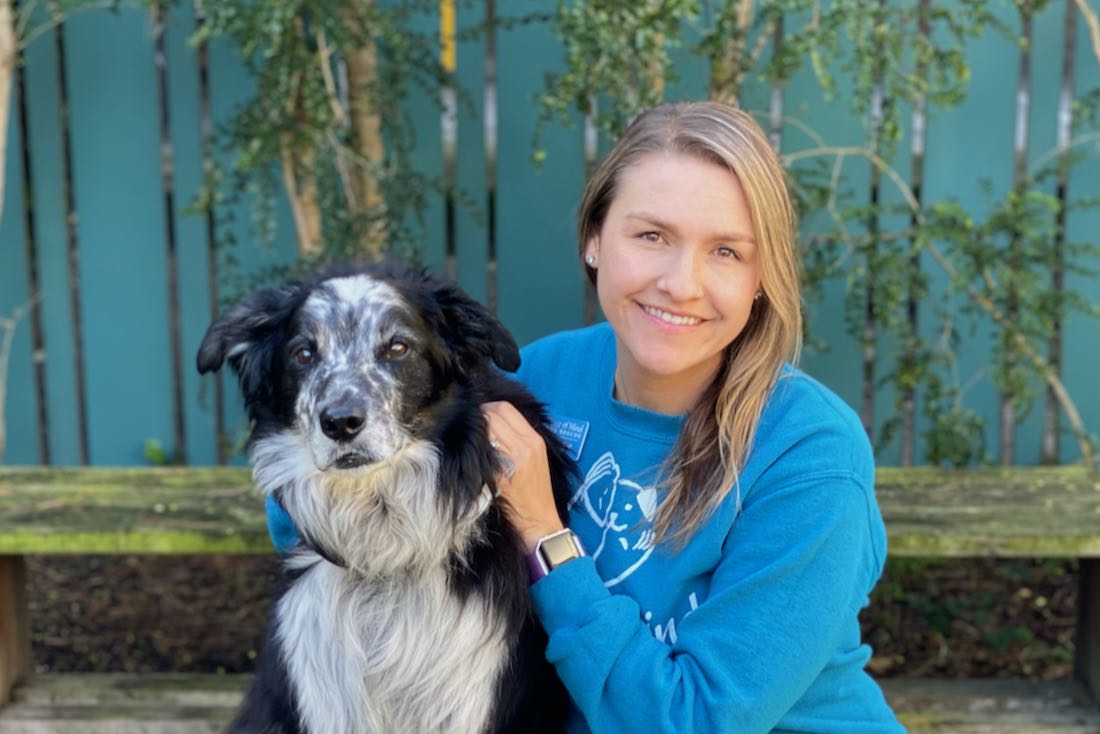 Allison McKee
Executive Assistant, part-time
Allison currently shares her life with two POMDR dogs, Harley and also Maya, adopted after helping capture the frightened escape artist and then falling in love with her. The two lucky pups now enjoy adventures like hiking in Yosemite with Allison her husband and her young son. Allison attributes her love for animals to the fact that she was brought up in a family with a long history of adopting rescue dogs and cats. The family "zoo" also included horses, rats, hamsters and birds. As a kid, Allison volunteered with the SPCA, and, later, with Hope, Horses and Kids, an equine learning program that focuses on helping children, particularly those with special needs, build confidence through working with horses. This experience helped Allison realize that her true passion lay in working with animals and people, rather than in corporate management. Soon after, in May 2015, she joined the staff of POMDR. Allison did indeed find her niche, as after just two years she was promoted to Operations Manager overseeing all aspects of POMDR programs. In August 2021 she was promoted to Deputy Executive Director playing a critical role in POMDR's succession plan and expansion. In February 2022 she transitioned to a part-time role as an Executive Assistant so she could spend more time at home with her son.
Allison's career includes a decade in retail management with Starbucks Coffee Company, and experience working as an Educational Outreach Coordinator for the Los Padres Forest Association. She is also passionate about international politics, travel and meeting new people (and their dogs).
Allison is conversationally bilingual in Spanish, and she holds a Bachelor's degree in International Relations from San Francisco State University.