Other Adoptable Dogs - Courtesy Listings
The following dogs are not under the care of Peace of Mind Dog Rescue. We provide these listings as a courtesy to the community to help these dogs find new homes. Please contact the person named in the dog's writeup if you're interested in finding out more about one of them.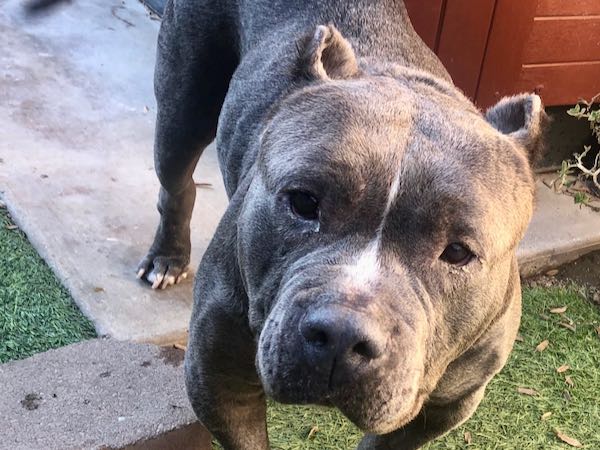 Meet Stormy, an 8-year-old, 73 pound Pittie who is just adorable! Her guardian pulled her from a shelter the day before she was set to be put down. Sadly, Stormy had multiple health issues, but the good Samaritan who adopted her got Stormy back to good health! However, due to years of what the shelter believes to be neglect, Stormy needs more TLC than her guardian can currently provide. Stormy is a sweet girl who gets along well with other dogs and people. She loves affection and because she is older she is very mellow, but is still playful. She is house trained and does well on leash.
If you have any questions about Stormy or would like to adopt her, you can reach out to Sherrie at 559-936-4328 or
sherriehenry@sbcglobal.net
Donkey
Updated 12/31/2019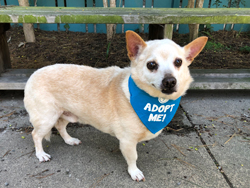 This is Donkey, a handsome senior that is looking for a new home. Donkey is 22 pounds and is neutered. He is friendly and affectionate. Smart too, being house and crate trained and responding well to basic commands and being lead on leash. He is good with other dogs but occasionally needs time to warm up to them. He has successfully lived with other dogs and children. He actually loves children. He is excited to receive attention and is a great companion. Something in his past makes him strongly resist getting picked up and it is best to avoid that.
If you'd like to meet Donkey and see if he can be your little pal, then please contact Ashika at 831-521-1558 or
ashikasundar@hotmail.com
Charlotte
Updated 12/31/2019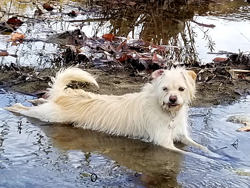 Charlotte was found as a stray with two puppies. She was the BEST mom. They have weaned off and Charlotte has been living with a foster family for several months. Charlotte loves being part of a pack. She comes when called now and thrives with a routine. She is head shy but eventually warms up and sits, enjoying pets and attention. She is happy and energetic unless she's nervous. Those are her two moods. She needs an adopter who is willing to keep working with her to acclimate to a good routine and life. She loves the outdoors and water. She is certainly a good girl. She is 2 years old and under 15 pounds.
To learn more, please contact Maria at
magik1213@yahoo.com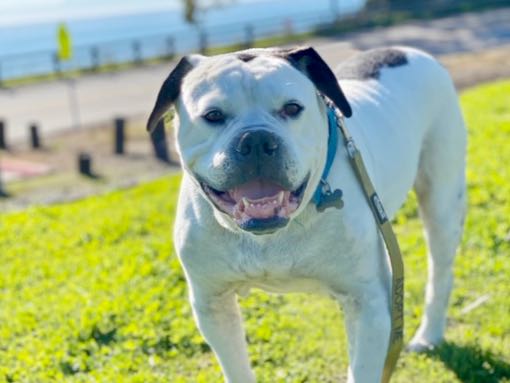 Goose the Moose is a 7 year old, male bulldog mix. He is fixed and up to date on all his shots. He was in the shelter in Los Angeles for a while so his foster mom had to help him get out. He is house broken, walks well on the leash and can be left alone. Goose is not a fan of crates but really doesn't need one. He comes when he is called. He loves to be loved on and is great with all other dogs. He has done great at social events and is fine with his being taken away. He lived in home with dogs and a cat and paid it no attention. He is an all around great dog! If interested in learning more about Goose, then please contact Grace at
gracegreenbach@gmail.com
Hoggie
Posted 12/14/2019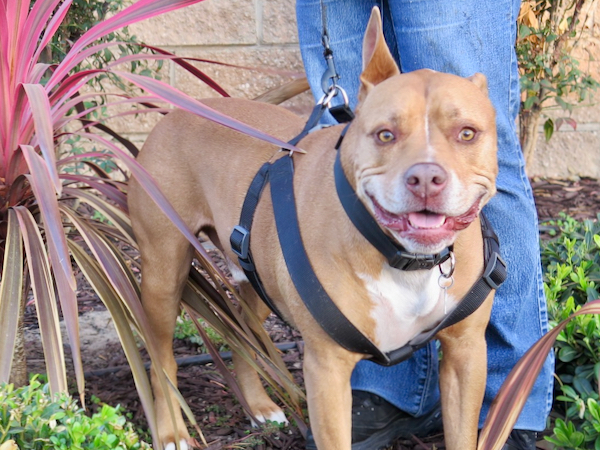 This is Hoggie. His guardian thinks he is the BEST dog in the world! She says Hoggie is housetrained, LOVES kids, loves to go for a walk and walks nice on a leash, loves to play soccer with his soccer ball, and even does well with her cat! Hoggie knows several commands including SHAKE, SIT, and DOWN. Hoggie is 7 yrs old and about 55 lbs. He is already altered, and current on vaccinations. He is an inside dog and sleeps on a dog bed in the home. His person cannot find pet friendly housing, heartbroken, she hopes to find him a new family. Hoggie currently lives in Tracy, CA. If you are interested in finding out more about Hoggie, or interested in adopting him then call 209-832-2783 or fill out an application through this link:
www.friendsofcanines.org
.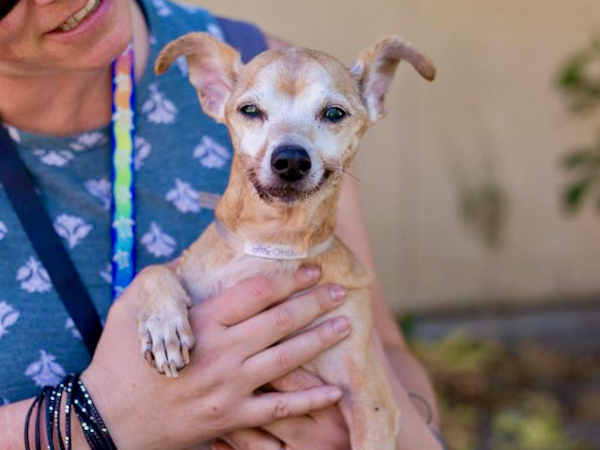 Omar is a sweet 12-year-old, neutered male, tan chihuahua/terrier mix. He came into the Contra Costa Animal Services as a stray in August 2019. He was missing most of his teeth but through donations he was able to get periodontal surgery. Omar is currently living the good life at his foster home but it's not the same as having your own place. His blindness and separation anxiety make him bark sometimes when he can't see his person. He is being treated for his anxiety with medication and this will likely settle down once he knows he's home for good. Omar is great with children and gets along fine with big or small dogs and even cats. He'd like you to go slow but once he warms up he's a total love bug. He's got a chill personality and doesn't ask for much, other than a super cozy bed to rest on and tons of hugs and kisses. If you are interested in adopting Omar please contact:
set.cccounty@gmail.com
Dagwood
Updated 12/12/2019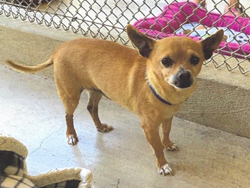 Hi! My name is Dagwood and I am in need of a home. My owner passed away and left me alone. I am about 10 years old and do well with other dogs but really enjoy being with humans most of all.
To be honest, I really hope to find someone to pamper and love me for the rest of my life. If that is you, then please contact Kathy at Pet Friends
office@petfriends.org
Bella
Updated 11/21/2019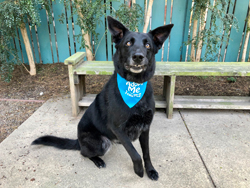 Bella is SUPER friendly with people. She is such a love that comes right up to enjoy attention. A great scratch and rub will put a big smile on her face. Bella is great on leash and a good walking companion. She has been to the beach often where she is a good girl. Bella can be a little reactive when meeting new dogs. The right guidance will have her under control and thankfully she has joined the reactive rover class to correct this issue.
Bella is 7 years old and about 70 pounds. She has her shots, is healthy, and is house trained. She is comfortable being left alone and remains a good girl. If you are looking for a wiggly, happy dog that will love you endlessly, then consider homing Bella. For more info, please contact Alexis at 831-998-1706 or
coldh20srfrgrl@yahoo.com
Dusty and Snowy
Updated 11/13/2019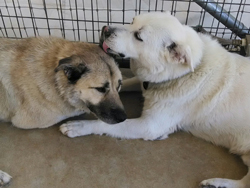 These two males are beautiful and fluffy. Dusty is 65 pounds and Snowy is 75. Both are 10-year-old great dogs in need of a new home after their guardian passed away. They are currently living in boarding at the Sacramento Independent Animal Rescue and are a little kennel stressed. They were both being poorly cared for during the latter stages with their guardian who passed, as he was unable to physically care for them.
They both know basic commands and are good on leash. They seem to do well with other dogs and should go to a home without cats. They would love to have a backyard to explore and keep them contained.
To meet Dusty and Snowy, please contact Christina at 916-224-5421 or
mejita_cr@yahoo.com
Bastille
Updated 10/4/2019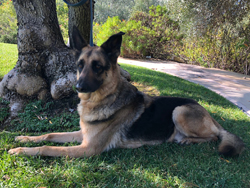 We are seeking a special home for our wonderful German Shepherd Bass(Bastille). We adopted him 5 years ago from Westside German Shepherd Rescue. He had been found running on the streets of Lancaster and was picked up by Animal Services. His story involves a history of abuse and neglect but he is kind, gentle, smart and genuinely wants to please. He has had one year of obedience training and is excellent on the leash. Bass is a wonderful hiking and jogging partner. He loves his morning jogs and afternoon walks. He is in excellent health and is up to date on all vaccines. He would be best suited in a home with a confident leader, he is most comfortable with women but will warm up to men once trust is established. He absolutely loves the companionship of other dogs and we are seeking a home that has another dog for him to play with. He is best suited for a home without small children or cats. Westside has been contacted and anyone interested can fill out an application with Westside for approval. Please contact Tracy for additional information regarding this special dog. (805) 455-6784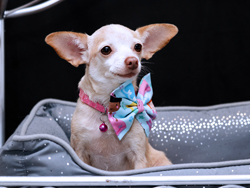 This sweet little senior should absolutely be considered for the next addition to your home. Lulu is estimated to be 6 years old. She is wonderful with people. She was pulled from the shelter with her two pups. Her pups have gone on to adoptive homes and it is now her turn. Lulu is now spayed. If you have room in your home and heart for this darling girl, then please contact Maria at South County Animal Rescue at 831-535-5160 or go to
SCAR_Adopt
.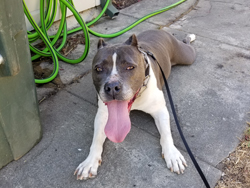 Adino is 9-year-old Pittbull at 60 pounds. Cecilia walks Adino twice a day and is advocating for him to find a new home. She is very concerned about the well-being of this amazing dog if he is not rehomed because the guardian is ill and no longer capable of caring for Adino. He is such a great dog and Cecilia loves him but is not allowed to have a dog at her current location. Adino loves going for walk and runs. He will stop and lay on the grass and roll around if he feels tired but only after about a mile and a half. He gets excited to see you but other than that he is very calm, just wants to be around people. He gets excited for people and enjoys being pet. He loves children too, though may be too strong for them to walk him. Certain dogs do make him bark in a protective stance when walking, but he plays well with other dogs that are brought to the house. Mostly he responds very well to other dogs during walks. If you'd like to learn more about Adino, please contact Cecilia at 408-665-9598 or
ceceliarojas88@gmail.com