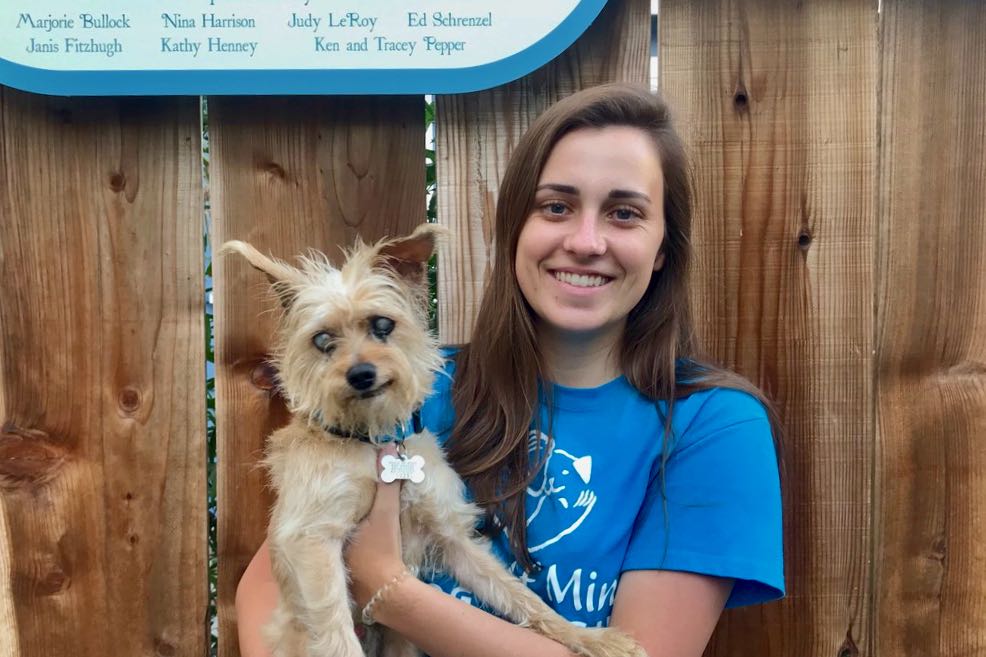 Claire Shellem
Kennel Attendant, part-time
Claire shares her home with a Border Collie/Boston Terrier mix adopted from a rescue in Northern California. Although technically a senior dog, Bender still has the energy of a puppy and is a great running buddy.
Long before joining POMDR in September 2020, Claire grew up with a rescue dog and has enjoyed pet sitting rescued animals.
Prior to working with POMDR, Claire worked for the California Department of Fish and Wildlife, monitoring local fisheries. She then moved to Saudi Arabia, where she studied Red Sea artisanal fisheries for her master's degree. Whether professionally or recreationally, she loves spending time in and around the ocean.
Claire earned her bachelor's degree in Biology from Occidental College and her master's degree in Marine Biology from KAUST University. She is a Professional Association of Diving Instructors (PADI) rescue scuba diver.