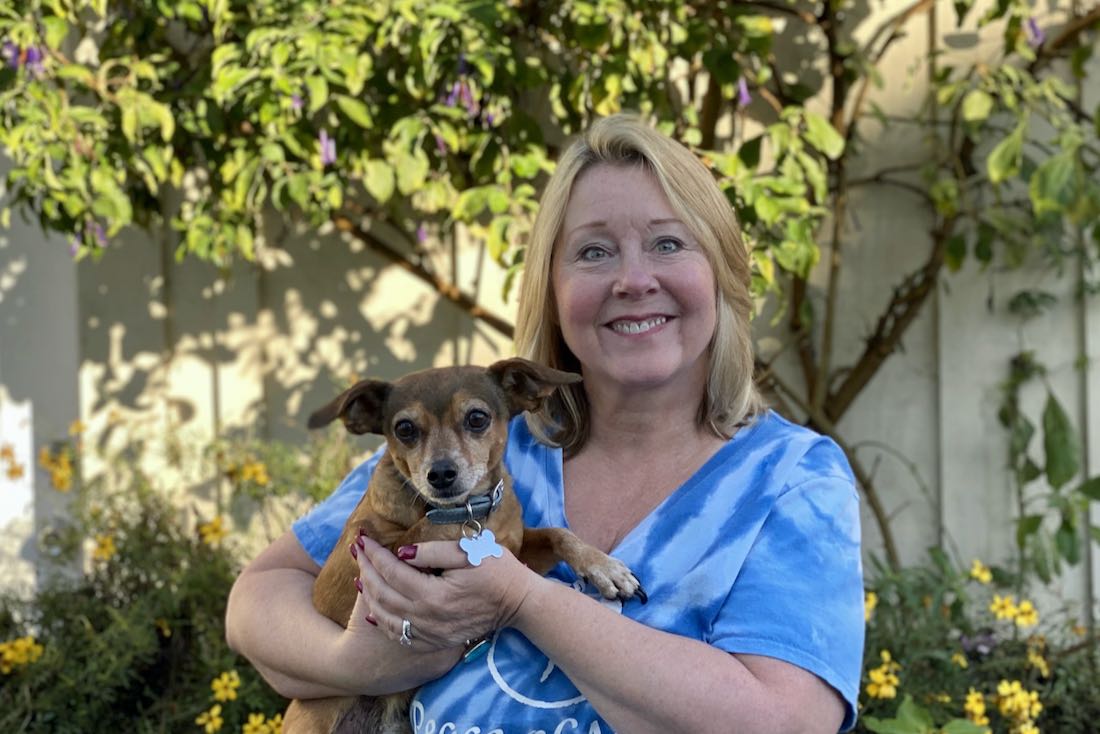 Cathy shares her home with rescued dogs Buddy, a Chiweenie adopted from San Jose Animal Care Center; and Jenny, a terrier mix, and Churro, a supermutt, both adopted from POMDR.
Before joining the POMDR Board in 2019, Cathy volunteered first with children and seniors, and then full time in animal rescue, particularly in the area of marketing and communications. In November 2014, she cofounded Silicon Valley Pet Project. A couple years later she began volunteering with and fostering pups for Jake's Wish Dog Rescue, and then in 2017 also joined the volunteer team at POMDR, helping with office duties, transport, special events, home checks, and walking brigades.
Cathy had a 20-year career working in in-house advertising and then as a freelance production artist for several companies including JCPenney. She then left the corporate world and started her own business as a Personal Concierge and Organizer. She retired in 2011 when she and her husband moved to England for two years before returning to California and settling on the Monterey Peninsula.
In addition to serving on the Board and volunteering for POMDR, Cathy also delivers Meals on Wheels weekly in our community.
Cathy received her Bachelor of Fine Arts degree in Advertising Art from North Texas State University.